The Canary Islands will not require PCR to national travelers who are already vaccinated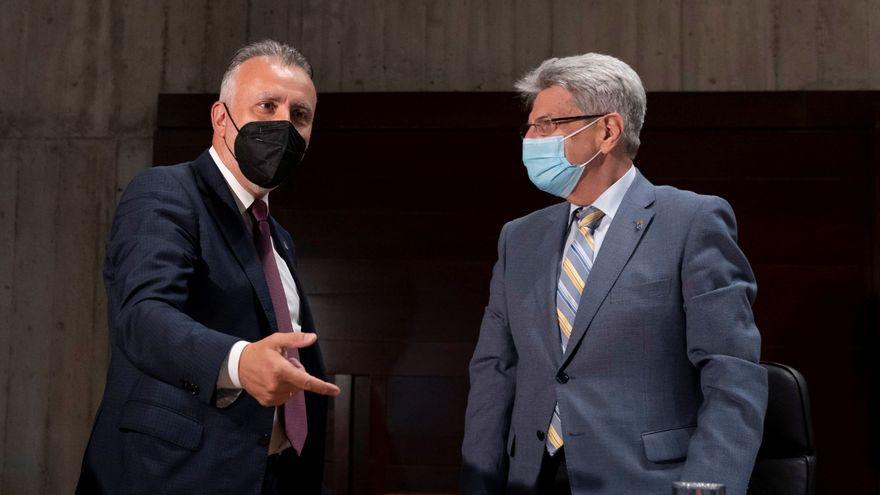 Once the Official Gazette of the Canary Islands (BOC) is published, Gran Canaria, with a favorable epidemiological situation, will drop to alert level 1Meanwhile, Tenerife and Lanzarote will continue, for at least one more week, in 'amber'. Meanwhile, a change is introduced in the restrictions to contain the Covid-19 advance. And it is that negative diagnostic test will no longer be required for national travelers who arrive to the Islands and who have already passed the disease or have already received the complete vaccine schedule.
The Government of the Canary Islands, meeting this Thursday afternoon, has reported on the "downward situation" with respect to the epidemiological situation of the Islands. While Tenerife and Lanzarote will continue at least one more week at alert level 2, Gran Canaria drops, like the rest of the islands, to 1.
The Canary Islands will receive 650,000 doses of the vaccine in the coming weeks
Among the highlights that Julio Pérez, spokesman for the Government of the Canary Islands, highlighted in the press conference offered this Thursday, the 650,000 doses of vaccines against Covid-19 that the Archipelago will receive in the next four weeks.
Also referring to vaccination, the spokesperson stressed that today there are more than 300,000 people immunized in the Canary Islands. Meanwhile, more than 700,000 have already received the first dose. "We hope that at some point in the summer we will achieve herd immunity. With that, we will be a safe tourist destination," said Julio Pérez.
The reason for the change in level in Gran Canaria
The report with which Health works indicates that between May 12 and 25, 433 cases have been diagnosed in Gran Canaria, which represents a daily average of 31 new cases of COVID-19 in these 2 weeks. The risk of community transmission has stabilized at a medium level, approaching the low limit, with an average 7-day Accumulated Incidence rate of 27.9 cases per 100,000 inhabitants. This rate continues to be at low risk and with a continuous decline in the senior age groups, 65 and over, with an average of 9.4 cases per 100,000 inhabitants. The report indicates that overall the indicators for Gran Canaria are positive and the consolidation of the decrease in risk in people aged 65 and over is reflected in a consolidation of positive values ​​for the use of health services.