The Canary Islands will apply the 'zero quota' to the self-employed in January 2024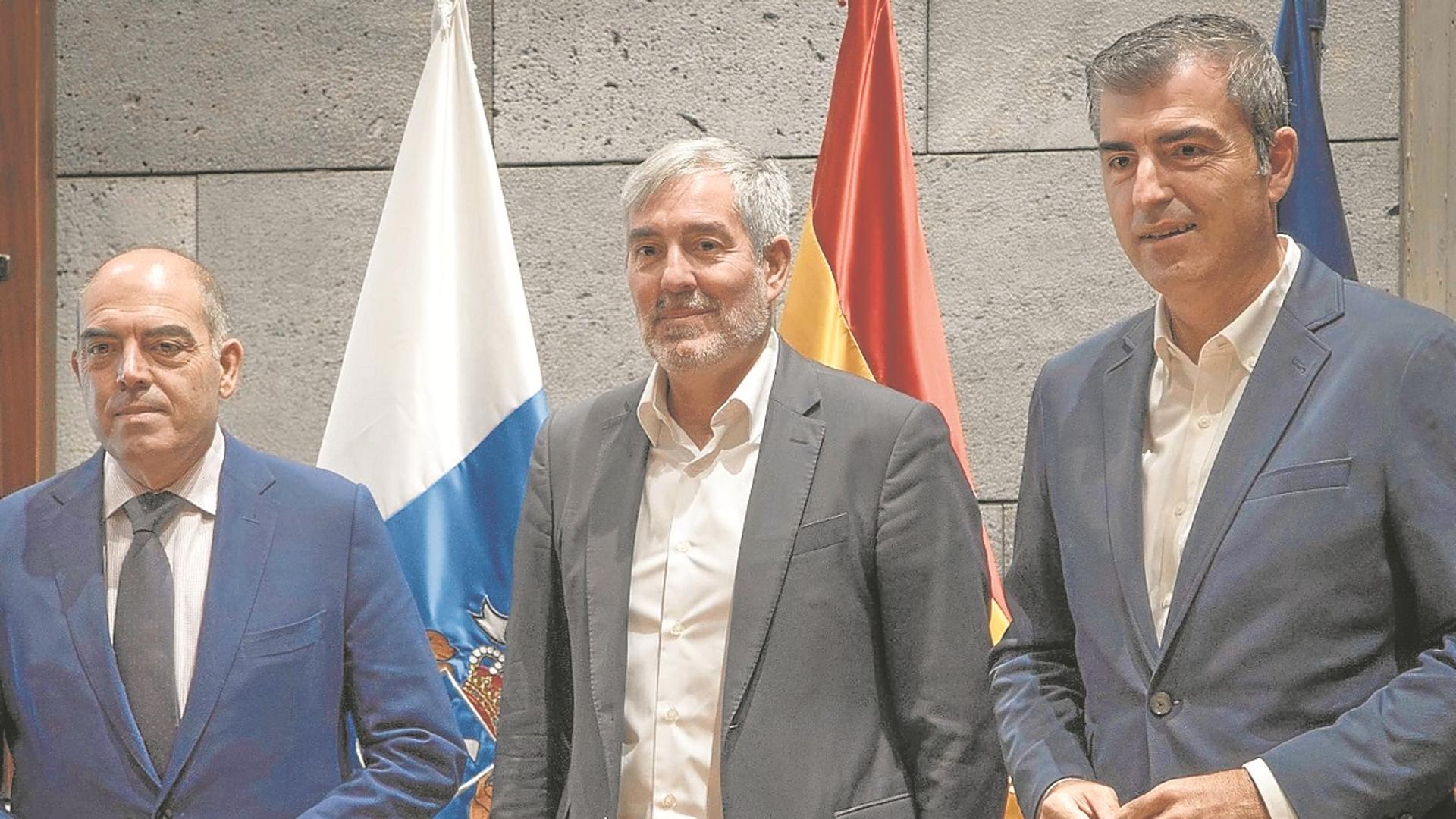 The president of the Canary Islands, Fernando Clavijo, and the vice president and Minister of Economy, Manuel Domínguez, yesterday conveyed to the president of the Association of Self-Employed Workers (ATA), Lorenzo Amor, the "full support" of the Government to the more than 139,000 entrepreneurs of the Canary Islands. archipelago. This support for entrepreneurs will result in the implementation, as of January 1, 2024, of the zero quota for new self-employed workers.
In this way, new self-employed workers will be entitled to a 100% bonus on contributions during the first two years of activity.
The first year the bonus is 100% guaranteed; In the second year they will have to demonstrate income below the SMI (1,080 euros in 14 payments) to benefit from that 100%.
After the meeting held with the national and Canarian representatives of ATA, Clavijo and Domínguez also announced a 30% reduction in the administrative procedures of the autonomous community that affect the self-employed and the time it takes to complete them, a measure that will save costs to the collective.
The objective of this package of specific measures, as highlighted by the president of the Canary Islands, is to put the self-employed "at the center of the economic policy" of the regional government, because "they are the ones who generate employment and raise the fence every day." "A cumbersome administration distances citizens from public service and for entrepreneurs represents a waste of time and money," Clavijo stressed, after emphasizing the Executive's commitment to "reduce bureaucracy."
Along the same lines, Manuel Domínguez indicated that it is the entrepreneurs "who support the economy" of the Canary Islands, so the Government will focus on "working for them."
Domínguez recalls that the zero quota for the self-employed is a commitment included in the Executive's program, but it will have to wait until January 1 of next year due to budget uncertainty. "We want it to be a structural measure, for the entire legislature, so we have to look closely at the cost and apply it in the new budgets," he indicated.
The autonomous government considers that the recent creation of a General Directorate of the Self-Employed is another "unequivocal example" of the fundamental role that the Government grants to this group. This was also recognized after the meeting by the national president of ATA, who was accompanied by the Canarian representatives of the entrepreneurs, Pedro Andueza and Elliot Martín. Amor thanked the president and vice president for the Canary Islands Government's "commitment" to the self-employed, not only with tax relief measures "also with the key commitment to reduce administrative procedures." In his opinion, these policies will serve to alleviate the "difficult" situation that this group is going through, with a 23% increase in their expenses due to inflation and the rise in interest rates.