The Canary Islands Tax Agency denounces lack of personnel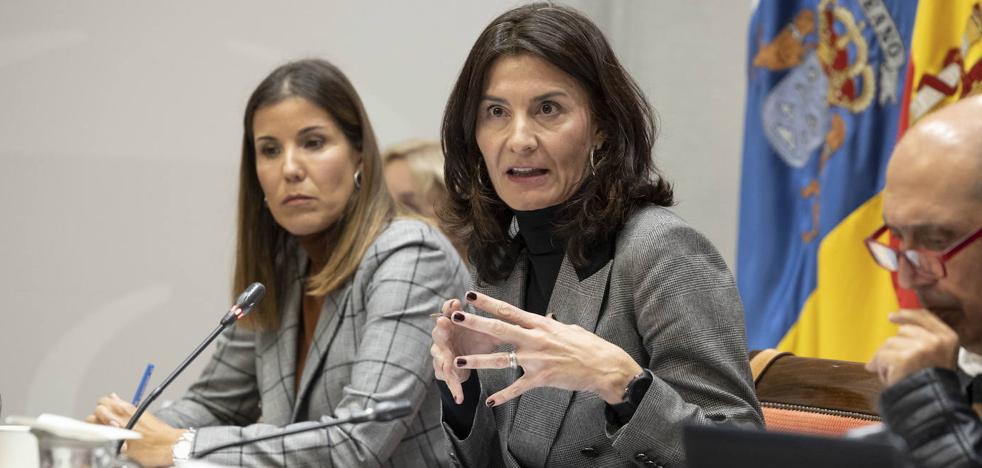 The director pointed out that voluntary declarations increased in 2022 by around 20% over the year of 2021
The
Canarian Tax Agency (ATC) needs
implement your template to successfully undertake the objectives set, although it has structured a plan of
digital transformation "so that what machines can do, machines can do, and
the few personnel dedicate themselves to thinking».
The situation of the ATC was exposed yesterday by its
director, Raquel Peligeroin the
Committee on Budgets and Finance of the Regional Parliamentwhere he appeared
at the request of Nueva Canarias (NC) to detail your plan
measures against tax fraud.
In this regard, he explained that when he arrived at this position,
in 2019, the relationship of jobs (RPT) was 743 positionsof which they were only
occupied 437. Furthermore, he pointed out that
"the rate of retirement" also
hinders that all Agency jobs can be covered.
In addition, they have to face new performances, such as
waste tax or IGIC refund.
"Kind Letters"
Paradigm shift.
Peligero referred to the "paradigm shift" that "explains and accompanies" the taxpayer.

Induced income.
Thus, he indicated that a part of the increase in income has to do with the "kind letters" in which they urge the citizen to comply.

increment.
In this way, 129 million were raised in 2022, almost double that in the 2020 financial year.
This problem also affects the management of European funds
Next Generation of the Tax Agency. She pointed out the director that they have a "very ambitious" plan and have created a
administrative unit con
16 positions that are not fully occupied.
Even so, it understands that they will be able to execute the aforementioned resources because they have
"a well-armed structure."
Fight against tax fraud

Regarding the fight against
fiscal fraudhighlighted the emphasis that the agency is placing on the
voluntary collection of taxpayers against the system of sanctions, and which includes what he called
"kind letters" to make it easier for citizens to comply with their tax obligations.
In his opinion, "things are made easier for those who want to comply and those who don't, will find us there." Raquel Peligero emphasized that, using this formula, the
voluntary compliance has increased remarkably.
He indicated in this regard that
tax revenue increased by 40% in 2022 compared to 2021. Of this percentage,
7.5% attribute it to inflationwhile the rest corresponds to the
increased economic activitywith a
20% growth from voluntary declarationsaccording to his calculations.
"Now the economy is emerging because there are more statements, and that with the war in Ukraine, the volcano and the covid," he said.
more statements

He stressed that in the exercise of
2022, statements compared to 2019 increased by 11% going from 1,310,000 to 1,353,000. Of this figure,
20,090 corresponded to large companies in 2022which means
almost 2,000 more than four years earlier, with some
amounts that went from 452 million to 516 million.
Likewise, the director of the Tax Agency recognized that in Spain
"we are out of step" compared to other European countries in the fight against tax fraud because
"There is no tax consciencethere is no tax civic awareness", an issue that they intend to alleviate by visiting schools and doing
pedagogy "explaining what taxes are for," he said.
"There is no will to remove the franchise from electronic commerce"

The vice president of the Chamber of Commerce of Santa Cruz de Tenerife, Victoria González, reproached the parliamentary groups for their "lack of will" to abolish the IGIC tax exemption for electronic commerce in articles and services of less than 150 euros, and He asked them to be "brave," reports EFE.
González appeared before the parliamentary committee on Budgets and Finance, in which he denounced that this tax measure "distorts the market" because it "benefits a few", especially multinationals, which it even discourages from investing in the islands.