The Canary Islands start the year with 259 new cases, 61% in Tenerife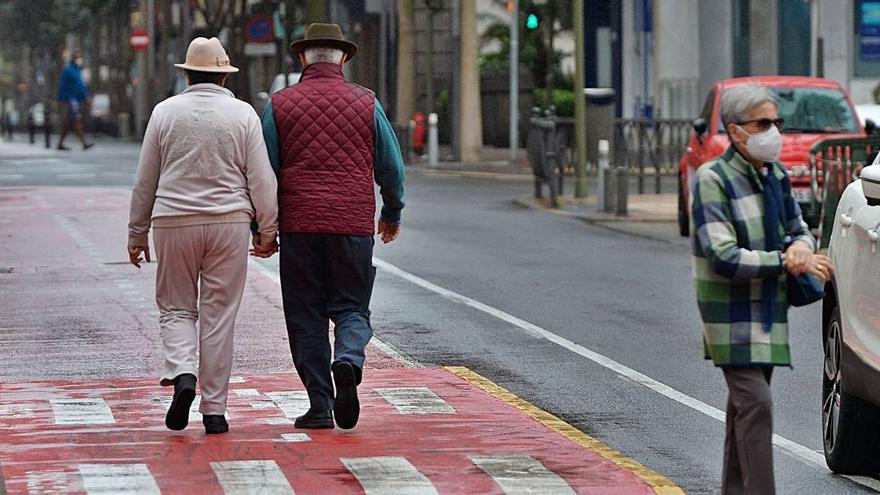 The data with which the Canary Islands opens the year do not augur a quiet start to 2021. The Islands have added 259 infections in the last 24 hours, the second worst recorded data since the Christmas period began, after the 287 notified on December 31. Of the positives provisionally communicated yesterday by the Ministry of Health, 158 are located in Tenerife, so the island accounts for 61% of the infections registered throughout the Archipelago, despite the restrictions that have been imposed to try to stop the expansion. of the virus during these holidays.
In this way, Tenerife accumulates 13,507 cases and Gran Canaria 10,651, of which 73 were diagnosed in the last day. Lanzarote added 14 new cases yesterday with 1,595 accumulated, while Fuerteventura has 1,004 accumulated, since it adds six cases. For its part, La Palma notifies four new cases, so the accumulated are already 300, La Gomera does not add any cases in the last 24 hours and its accumulated remain at 193, while El Hierro registers four new cases and 83 accumulated . Since the start of the pandemic, the Canary Islands have detected 27,333 coronavirus infections.
The Canary Islands yesterday regretted three deaths, two men in Tenerife and one in Gran Canaria, aged between 75 and 91 years. One of the deceased is associated with the outbreak at the Santa Rita residence in Puerto de la Cruz.
The Ministry of Health confirmed yesterday the appearance of a new outbreak of Covid-19 in the Echedo socio-health center, in El Hierro, which affects 14 people, 11 residents and three workers. Although, after carrying out a screening in the center with PCR tests, the Cabildo Herreño reduces the number to 11 residents and two workers.
Eleven older infected
One of the users of the residence has required hospital care and is admitted to the Insular Hospital, in good health and with a favorable medical evolution. The other ten affected residents will remain in total isolation in a special area, and under the supervision of both their own care staff and health workers belonging to the Health Area. Last Thursday the corresponding protocol was activated and the spaces were divided and disinfected.
Health calls for responsibility and asks citizens to respect the recommendations of the General Directorate of Public Health of the Canary Islands Health Service (SCS) to hold social and family gatherings with the greatest possible safety and reduce the possibility of transmission of the Covid-19. In this sense, remember that the ideal thing is that the meetings take place outdoors or in well-ventilated areas, maintain the typical meetings of these holidays with the same bubble group of contacts and with a maximum of six people.