The Canary Islands start the week with 2,703 active cases less than the previous one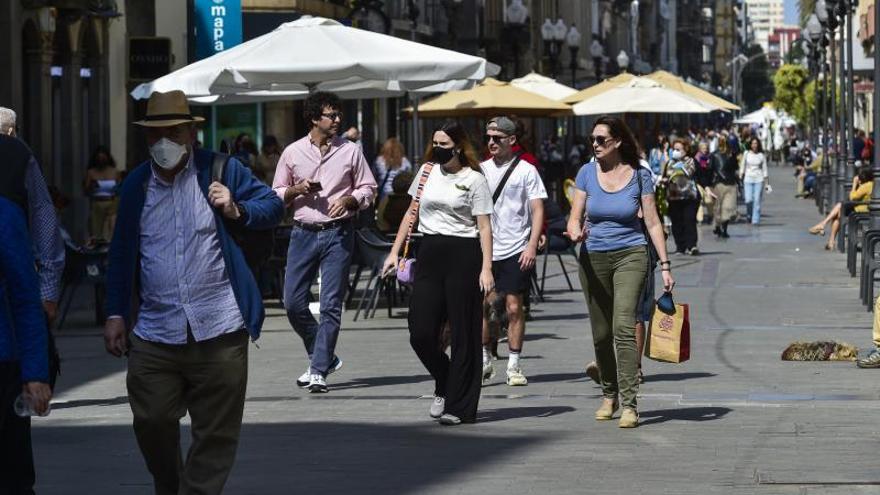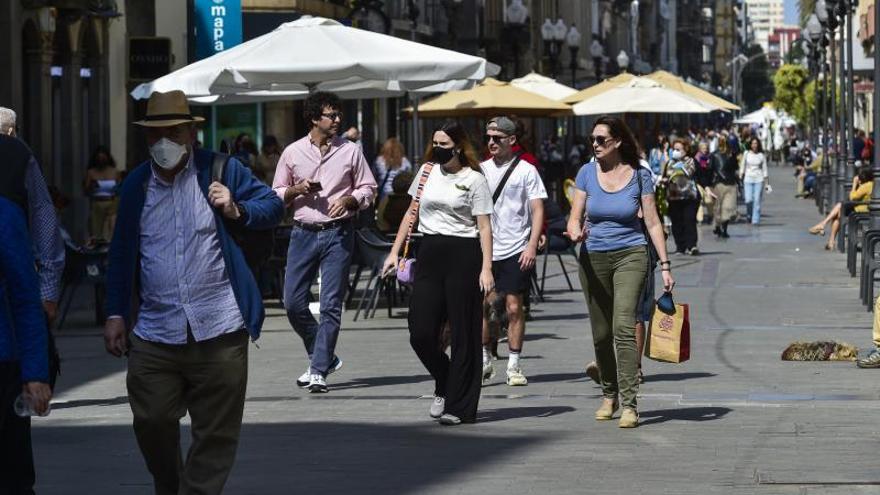 The Archipelago has started the week with 15,767 active cases of coronavirus, 2,703 less than last Monday, February 14. It was precisely that day when the General Directorate of Public Health updated the number of discharges in the Epidemiological Surveillance Network of the Canary Islands (Reveca), which allowed the number of affected patients to be reduced to 18,470. The decrease was more than striking, since, only 24 hours earlier, the region's statistics included 105,816 people suffering from Covid-19.
According to the Ministry of Health of the Government of the Canary Islands, The autonomous community has added 659 infections this Monday and has lamented two deaths linked to the SARS-CoV-2 infection in Tenerife. The deceased suffered from previous pathologies and were hospitalized.. It should be noted that during this day a statistical adjustment was carried out and Gran Canaria subtracted one death from its registry.
The latest data reveals that Tenerife has added 194 clinical pictures; Gran Canaria 376; Lancelot 33; Fuerteventura 44; La Palma 11; and El Hierro one.
53
Patients in intensive care
In the intensive care areas of the hospitals of the autonomous community there were 53 patients with Covid-19 until yesterday, two more than those registered on Sunday.
Taking into account the active cases, Gran Canaria is in the lead with 7,489 positives. It is followed by Tenerife, with 6,208; Fuerteventura, with 1,284; Lancelot, with 384; La Palma, with 314; La Gomera, with 62; and El Hierro, with 26.
Since the last count, 1,232 epidemiological discharges were issued. With these, the total recovered amounts to 260,176. However, in the critical areas of hospitals, 53 patients with Covid-19 remain hospitalized – two more than the previous day –, while on the floors there are 340 – four less.
To date, professionals have carried out 3,219,983 diagnostic tests, of which 2,666 were practiced on Sunday –676 less than on Saturday–. In the course of the last seven days, 7,088 positive samples have been detected out of a total of 36,014.
Right now, the cumulative incidence seven days ahead stands at 267.70 cases per 100,000 inhabitants, while that of the last 14 days marks 527.22 cases on the same population calculation.
823,176 booster doses
Until last Sunday, the vaccination teams of the Canary Health Service (SCS) had administered 823,176 booster doses of sera against Covid, 13,572 more than the total collected until the end of Sunday, February 13. Since the start of the campaign, professionals have inoculated 4,258,113 prophylaxis units, which has allowed 1,734,551 people to complete the regimen, that is, 82.7% of the target population of the Islands. In addition, 1,830,435 inhabitants had received at least one puncture. | YM