The Canary Islands resume the vaccination of educational center staff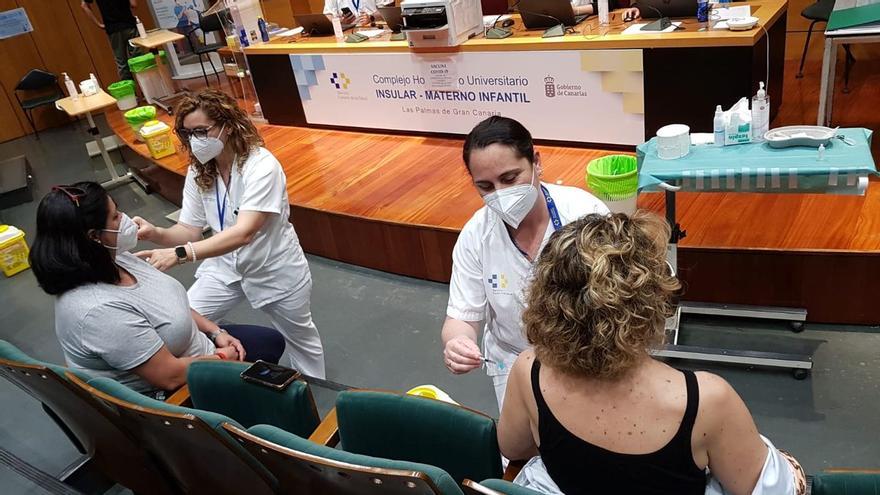 The Canary Islands resumes vaccination among educational center staff from today after the stoppage in the inoculation of the AstraZeneca vaccine promoted by the European Medicines Agency As a precautionary measure. It is expected to vaccinate approximately 4,000 people a day, from Mondays to Sundays. The person who does not attend the first appointment, which will be communicated via SMS, may opt for a second appointment, whose call will be made through a telephone call. The second dose will be administered within 70-90 days after the application of the first.
The administration of vaccines to groups 6b and 6c, corresponding to teaching and non-teaching staff, began in the Canary Islands on March 4 and, since then, a total of 10,636 professionals in the Archipelago have been vaccinated (5,983 corresponding to the province of Santa Cruz de Tenerife and 4,653 to that of Las Palmas).
Remember that group 6b includes teaching and non-teaching staff in Special and Infant Education, and group 6c includes Primary and Secondary education. The Government of Spain has prioritized immunization against Covid-19 of these groups in order to guarantee their safety in classrooms and contribute to maintaining the presence of teaching in educational centers. From 2:00 p.m. the vaccination of the rest of the personnel belonging to educational centers of the Archipelago that has given their consent for its administration will continue.