The Canary Islands requests 26 military trackers in the face of a possible "explosive increase" in covid infections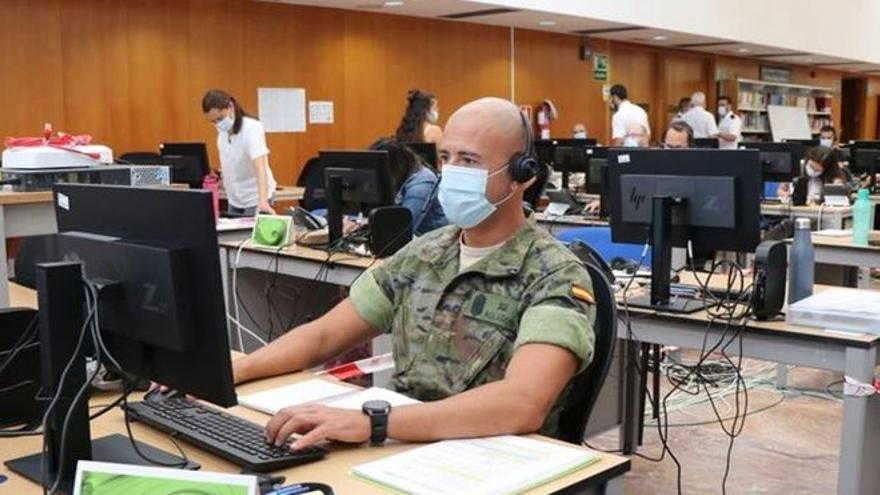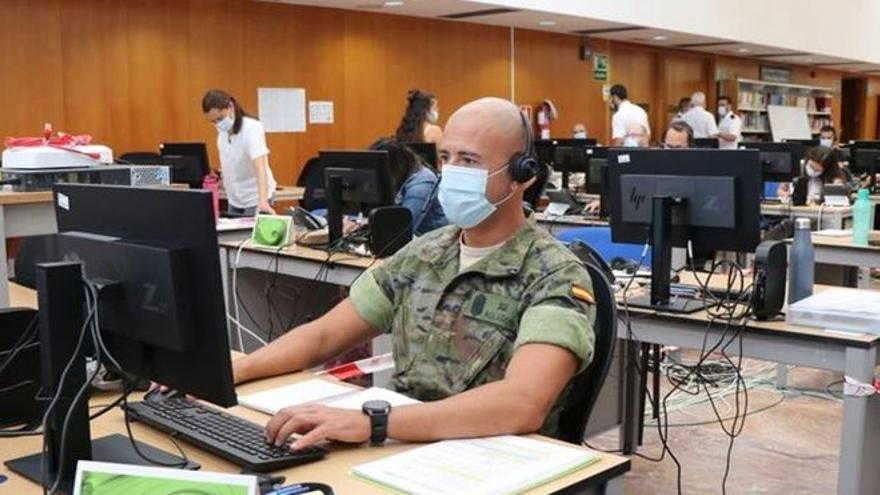 Two of the military trackers join the tracking team of the Directorate General of Public Health in charge of the most complex cases and 24 join the tracking room located in the State Public Library in Las Palmas de Gran Canaria under the coordination of the Island's Primary Care Management.
Despite their physical location, these trackers will work for all cases that require it, especially those of Tenerife, Gran Canaria, Fuerteventura or La Palma, which is where the largest increases in cases are currently taking place.
The Minister of Health, Carolina Darias, reported this Wednesday that the autonomous communities that have so far requested these trackers from the central government They have been, in addition to the Canary Islands, the Balearic Islands, Castilla y León and the Valencian Community.
"We have said yes to all of them and we are proceeding," said Darias at the press conference after the meeting of the Interterritorial Council of the National Health System. The minister communicated to the autonomies that they had these resources formed by the Ministry of Defence.
Tracker Network Against Coronavirus
The Canary Islands has a consolidated tracking network that has achieved some traceability indicators greater than 70 percent. Despite having a staff dimensioned to meet new demands, the SCS has requested this external support faced with the possibility of an explosive increase in the incidence, as has happened in other autonomous communities such as Cantabria or Castilla y León.
In addition, it should be noted that the profile of the current case differs substantially from the traditional case, given that the highest number of infections occurs in the young population and this fact requires a new adaptation in the approach to interviews with positives and close contacts, which requires specific training to develop new skills and abilities in the interview. The quantitative oversizing of trackers allows the team to have more time to carry out training actions to deal with these new cases.