The Canary Islands registers a new rebound with 186 new cases and regrets one death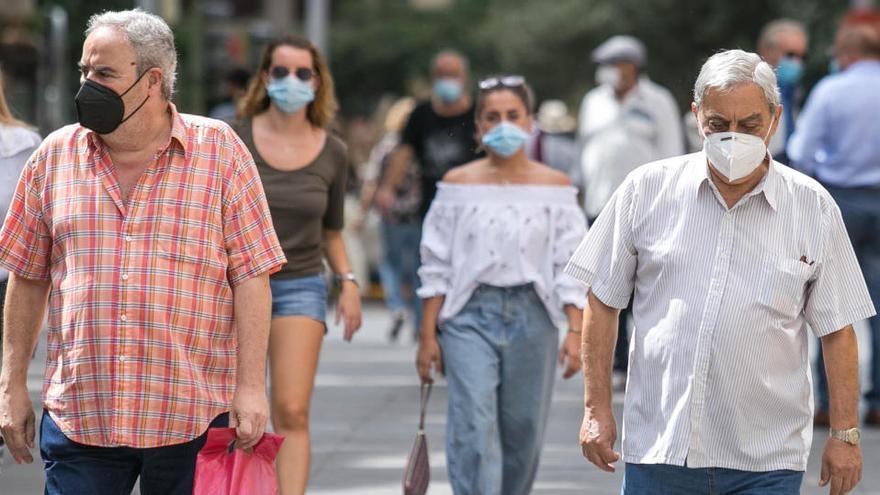 In the last 24 hours, the Ministry of Health of the Government of the Canary Islands has registered 186 new infections (57 more than yesterday Thursday), but 230 medical discharges have also been managed, which records a total of 7,869 patients who have overcome the disease. Unfortunately the data updated at 3:00 pm today includes one death.
Active cases due to Covid-19 in the Canary Islands continue to decline this Thursday with 45 fewer cases, which places the figure at 6,668 patients.
As for the Accumulated incidence (AI) at 7 days it drops again to 41.47 cases per 100,000 inhabitants, while the AI ​​at 14 days is at 95.57.
Hospitalizations in the ward increase to 220, seven more than yesterday, although the number of patients admitted to intensive care has decreased in one case, which is 64.
Since the pandemic was declared, 14,779 Covid-19 infections have been registered in the Canary Islands, of which 242 have died and 7,869 have been discharged.
New cases
Regarding the cases notified in the last 24 hours, by islands, Gran Canaria has 7,957 accumulated cases, 49 new cases and 3,764 active cases; Tenerife hits a considerable rise with 126 new cases, which places it with 4,682 accumulated cases, and 2,643 active; Lanzarote has 1,129 accumulated cases, 3 new cases and 83 active; Fuerteventura 699 accumulated cases, 5 new cases and 127 active; La Gomera has 78 accumulated cases, no contagion today and its active cases are at 44. La Palma does not add any new cases and stabilizes at 184 accumulated cases and 3 active; and finally El Hierro remains with its 49 accumulated cases and 3 active ones.