The Canary Islands registers 331 new cases and 3 deaths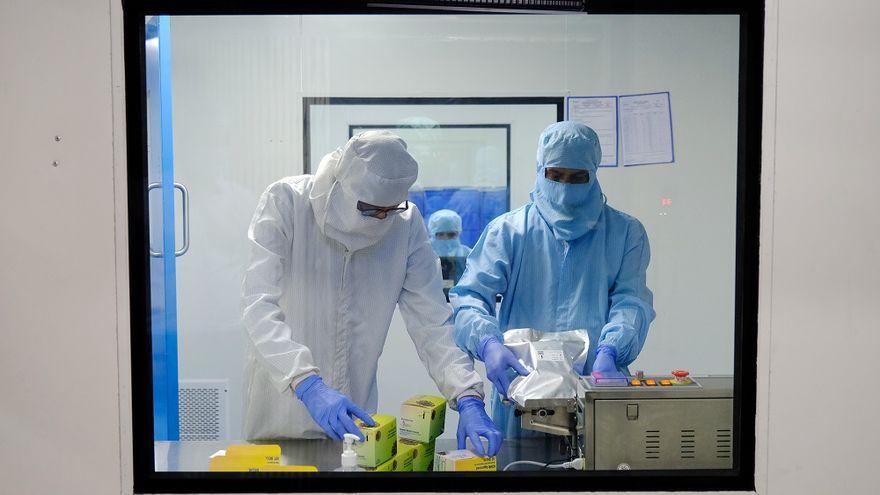 The Ministry of Health of the Canary Islands Government has notified this Thursday 331 new infections and three deaths with Covid-19 in the last 24 hours. The number of active cases continues to rise and reaches up to 8,211 (+34). Deaths are registered in Lanzarote (2) and Tenerife (1).
Canary Islands now add 32,612 diagnosed cases of Covid since the beginning of the pandemic and 489 deceased. The number of people admitted to hospitals with coronavirus drops to 323 (-8) and in ICU there are 52 patients (-4).
The Islands have also added 294 discharges in the last hours and the incidence in 7 days falls to 91.86 (-0.74), while the incidence at 14 days increases to 184.45 (+3.95) per 100,000 population.
By islands, Gran Canaria It continues to be the main source of infections with 167 new cases and currently stands at 2,628 (+108) active cases after adding 59 discharges in the last hours. Lanzarote detects 77 new infections and reaches 948 active cases after 50 medical discharges. This island registers two deaths with Covid, reaching 13 fatalities.
Tenerife, for its part, continues with the decline in its active cases (4,394) after adding higher (105) than new infections (60). The island also adds a new deceased, it is still the island with the highest mortality from the virus with 313 deaths.
Fuerteventura detects 26 new infections and has 219 active cases. La Palma adds another case and has 3 active cases, while El Hierro and La Gomera they do not detect new positives. The latter has been free of Covid-19 after discarding its last 5 active cases.