The Canary Islands register 83 new outbreaks, most of them family, in the last week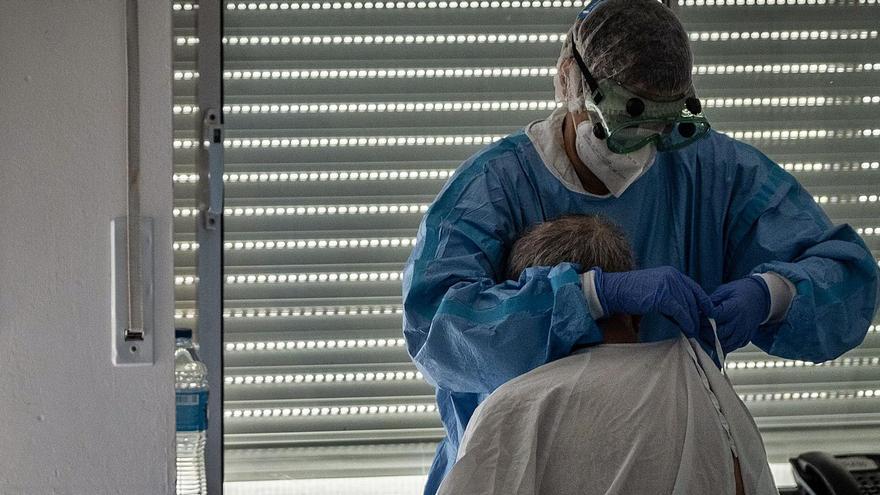 The Canary Islands have registered 83 new outbreaks in the last week of coronavirus, The majority of them associated with family reunions produced between non-cohabitants with several associated homes or municipalities to each of them, as issued this Thursday by the Regional Executive Department of Health.
A total of 542 people have been affected by some of the 83 new outbreaks detected this week, of which 24 have specified their hospital admission, as explained by Health in a statement.
Of all of them, the majority of outbreaks -up to 65- have occurred in Tenerife, compared to the 15 detected in Gran Canaria and one both in La Gomera, Fuerteventura and La Palma, in the latter two cases with ramifications in Tenerife.
The majority has also been the area in which these outbreaks have occurred: the family. Although 24 social outbreaks have also been detected, 13 work, two educational, two health and one social health.
Specifically, on the island of Tenerife there have been, according to Health, 35 outbreaks of family origin, all with transmission between non-cohabitants, 17 of social origin, nine of work origin, two educational, one health and the other social health.
The general trend is that the outbreaks are not associated with more than ten cases, except in one of social origin in which 28 affected people have been involved in Gran Canaria, and another three of family origin – two in Tenerife with 15 associated cases each, and another in Gran Canaria with 18 affected, one of them also requiring hospitalization.
The Ministry has highlighted that the majority of family outbreaks this week have occurred among non-cohabitants with several homes or municipalities associated with each outbreak.
Regarding the health sprouts, one is notified at the Nuestra Señora de Candelaria University Hospital, with five affected, four of them workers. The other health outbreak is located in the Perpetual Help Hospital of Las Palmas de Gran Canaria with four people affected, three of them workers. Regarding the social health outbreak, it is reported in the North Social Health Center, in Tenerife, with five affected people, one of them hospitalized.