The Canary Islands register 289 new infections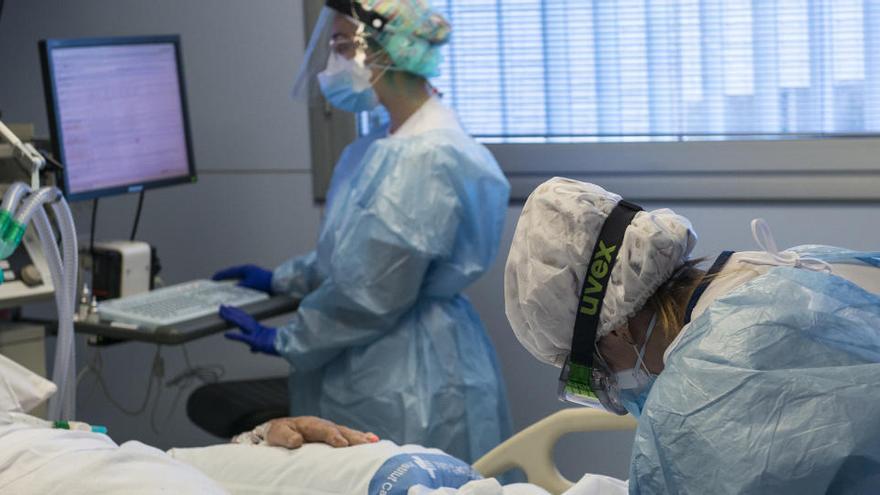 The Ministry of Health of the Government of the Canary Islands states today provisionally 289 new cases of coronavirus. The total accumulated cases in the Canary Islands is 29,098.
By islands, Tenerife Today it adds 91 new cases, so its accumulated amount to 14,229. Great Canary registers 134 new cases and 11,310 accumulated. Lanzarote adds 20 new cases with 1,818 accumulated, while Fuerteventura, with 29 new cases, it has 1,115 accumulated. La Palma adds ten new cases, placing the accumulated at 322. La Gomera it adds three new cases and its accumulated stand at 202. El Hierro adds two new cases, with 100 accumulated.
The Ministry of Health recalls that these data are provisional, since the Alerts and Emergencies Coordination Center does not receive epidemiological information from the Autonomous Communities on weekends and holidays, so today there will be no communication of complete data nor will the Grafcan website, but these provisional data that will be reviewed and consolidated according to the protocols. The daily update will be active again on Monday, January 11.
Publication of new measures
The Official Gazette of the Canary Islands (BOC) today publishes Decree 1/2021, of January 7, which establishes specific and temporary measures to contain the spread of infections caused by SARS-COV-2. The new measures will be applied from 00:00 hours on January 11, once the specific and extraordinary restrictions approved on December 23 for the Christmas holidays expire.
The new measures respond to the epidemiological situation of each island according to the Decree approved on December 23, which establishes three levels of alert to avoid the transmission of the infection caused by SARS-CoV-2 in the Archipelago and that will be applied in each territory depending on its level of alert.
They will be valid for a period of 14 days (until January 24), which may be extendable depending on the evolution of the data. However, next week the situation will be analyzed again and decisions can be made about the situation on certain islands, depending on developments.
According to the epidemiological report of the General Directorate of Public Health updated on January 7, Tenerife continues at alert level 3; La Gomera, Gran Canaria and Lanzarote are at alert level 2; and El Hierro, La Palma and Fuerteventura at alert level 1.
The BOC today also published the Order which extends until January 17 the Order of December 14, 2020, which provides for screening by means of active infection diagnostic tests (PDIA) to passengers entering the Canary Islands from the rest of the national territory, by way of air or maritime, to contain the spread of infections caused by SARS-COV-2. The order is extended on its own terms from 00:00 hours on January 10, 2021, until 24 hours on January 17, 2021.