The Canary Islands register 234 new infections and one deceased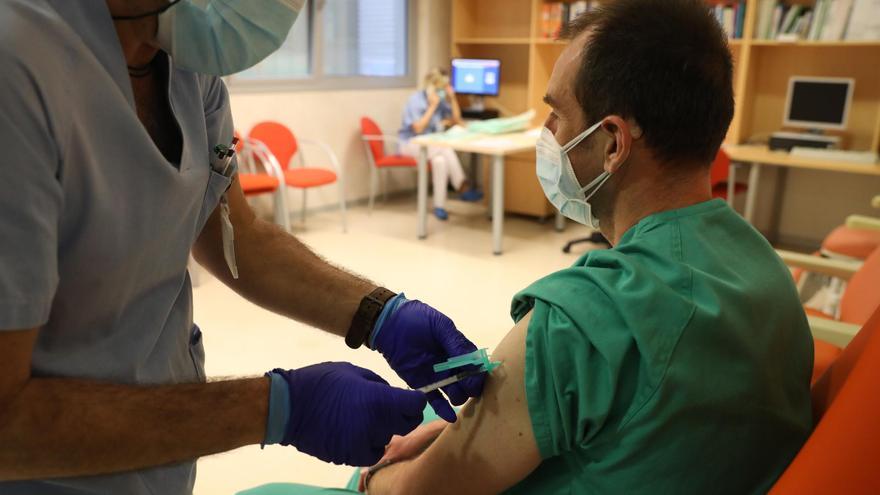 The Ministry of Health of the Canary Islands Government has notified this Thursday 234 new cases of Covid in the last hours. We must also regret a new death registered in Lanzarote, where 26 people have lost their lives due to coronavirus since the start of the pandemic.
The number of active cases continues to decline after 331 epidemiological discharges: 6,720 (-133). In Canarian hospitals there are 314 patients (-15) and in ICUs 73 admitted with Covid.
The cumulative incidence per 100,000 inhabitants continues at similar figures to the rest of the week, with 62.55 (+0.18) at 7 days and 143.17 (-4.46) at 14 days.
By islands, Gran Canaria continues to lead the number of new infections, with 93 registered in the last hours. This island has 3,764 active cases (+27) after 66 medical discharges.
TenerifeFor its part, it adds 57 cases and 115 discharges, with a balance of 2,118 active cases (-58).
Lanzarote detects 40 positives and mourns one death. Active cases fall to 672 (-102) after 141 discharges.
Fuerteventura adds seven cases and no registrations that leave the number of assets at 114 (+7), while La Palma adds two cases and two discharges: 26 active.
El Hierro it does not detect new infections and drops to 26 active cases after seven discharges. La Gomera continues one more day without registering new cases of Covid.