The Canary Islands register 156 deaths with Covid in the last month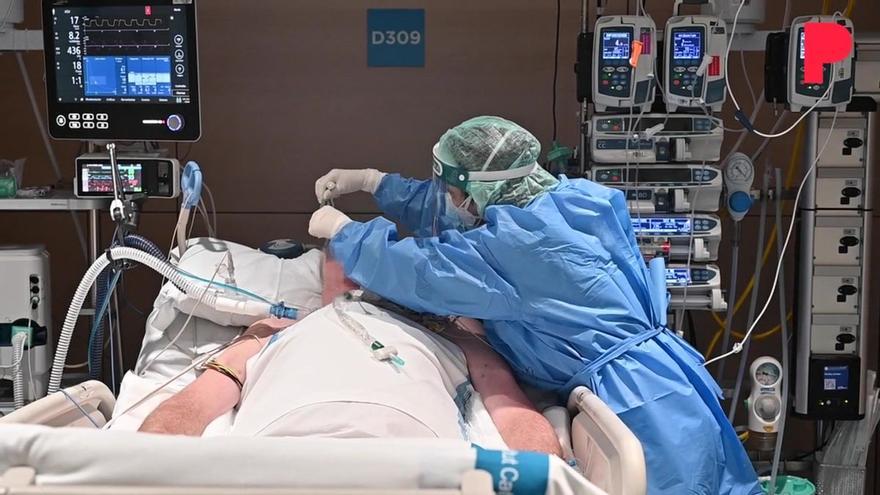 Canary has recorded 156 deceased during the last four weeks while hospitalizations have risen by 271 patients compared to the data that was available four weeks ago, on Saturday, December 18.
In total, some 595 people remain admitted to one of the hospitals on the islands after being infected with coronavirus, of which 71 are in a Intensive Care Unit (ICU) and 524 on the ground.
According to data published by the Ministry of Health, this figure means that practically in the last month -compared to December 18, when there were 324 hospitalized patients- admitted patients have increased by 271 people, registering a rise of 14 patients in the ICU and 257 on the ward.
As for the deceased, in the last four weeks there have been 156 deaths of people who had been infected, going from 1,092 a month ago to the current total of 1,248 people.
for islands, Tenerife it is the one with the most people with coronavirus admitted with Covid with 346 (+166 in the last four weeks) –33 in the ICU and 313 on the ward–; in front of Gran Canaria, which has 222 (+94) –35 in the ICU and 187 on the ward–.
They are farther away La Palma with 16 patients (+14) –one in the ICU and 15 on the ward–; Fuerteventura with nine patients (-1) –two in the ICU and seven on the ward–; Y Lanzarote, which has two people admitted to the plant (the same as a month ago).
Finally, La Gomera (-2 and El Hierro (without variation) are the only Canary Islands without currently hospitalized for Covid.