The Canary Islands register 15 daily deaths from Covid for the second time this January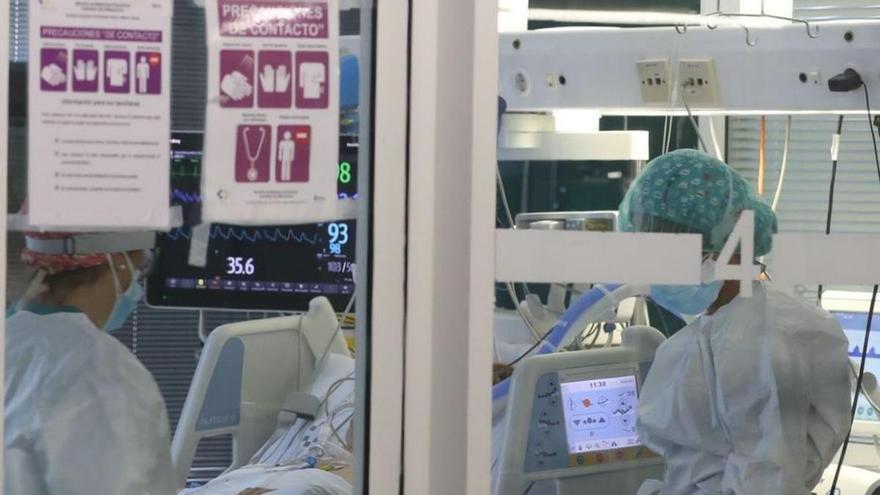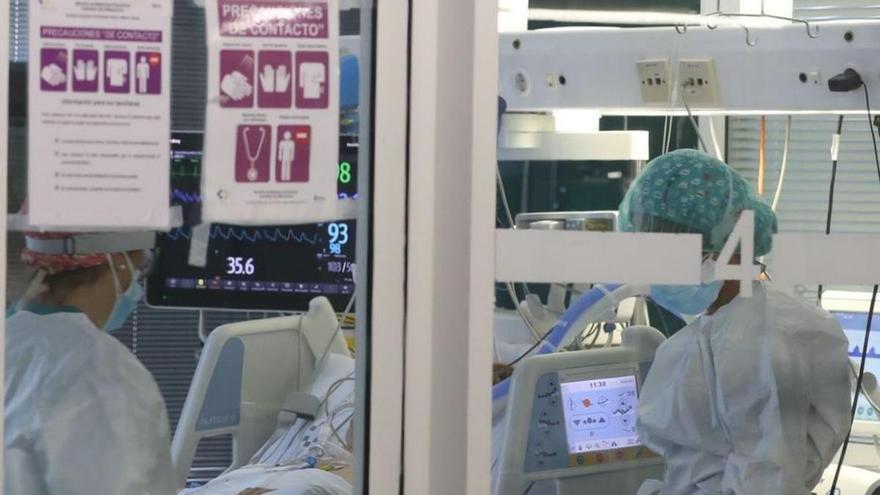 The Canary Islands registered 15 deaths yesterday as a consequence of Covid, which is the second time that, in less than a month, the Archipelago records this historical maximum of deaths from the virus. This death rate was reported for the first time on January 15, becoming the deadliest month of the entire pandemic on the islands. The day before the latter, on Tuesday 25, Health reported 14 deaths, which translates into almost 30 deaths in just two days due to the pathogen in the Canary Islands.
As for the profiles reported in the last 24 hours, the 15 deaths correspond to nine men and six women, aged between 59 and 93 years. Of the total deaths, nine were recorded in Tenerife and six in Gran Canariaa, all had previous pathologies and were hospitalized. But the case of death reported the day before in La Palma, pending validation by Public Health, has not yet been confirmed.
As for new infections, the Canary Islands yesterday added 2,327 new cases of coronavirus to its statistics, which brings the number of active cases to 99,100, of which 705 are hospitalized (94 are admitted to the ICU and 611 remain on the ward). In total, 10,423 diagnostic tests were carried out on the islands yesterday.
The total accumulated cases of coronavirus in the Canary Islands is already 249,952, while the Accumulated Incidence (AI) at seven days stands at 684.04 cases per 100,000 inhabitants, and at 14 days at 2,127.18 cases per 100,000 population.
2,327
new positives
The Canary Islands registered 2,327 new infections yesterday, bringing its number of active cases to 99,100. Of this total, 915 positives were registered in Gran Canaria and 944 in Tenerife.
As for the cases by islands, Tenerife yesterday added 944 new infections, with a total of 117,875 accumulated cases and 45,924 epidemiologically active cases; while Gran Canaria has 91,577 accumulated cases, 915 more than the previous day and 40,434 active. Lanzarote adds 126 new cases with 17,822 accumulated and 5,149 epidemiologically active; Fuerteventura has 12,138 accumulated cases, with 137 new cases and 5,941 active ones. La Palma adds 160 new positives, so it has 7,694 accumulated and 1,273 active. La Gomera adds nine new cases, so it has 1,436 accumulated and its assets are 152 and El Hierro adds 36 new positives, so its accumulated is 1,410 and it has 227 active cases.
On the other hand, Health reported yesterday of the acquisition of new monclonal antibody treatments for the treatment of Covid-19. These are new antiviral therapeutic alternatives to treat the infection, which have been approved by the Spanish Agency for Medicines and Health Products and whose purchase has been formalized this week.
These treatments, still of limited availability, meet prioritization criteria according to the patient's profile. Therefore, it is indicated, always under clinical criteria, for high-risk patients with mild or moderate disease who are not hospitalized or in the context of a hospital or socio-health outbreak. In addition, serious or critical patients, adults and adolescents over 12 years of age weighing more than 40 kilos may benefit from this therapeutic alternative.
The Ministry of Health has acquired two types of drugs that respond to treatment for these patient profiles according to the available scientific evidence. These are the medicines Ronapreve and Sotrovimab, the acquisition of which represents an investment of 642,500 euros.