The Canary Islands refuse to reset the sexist crime counter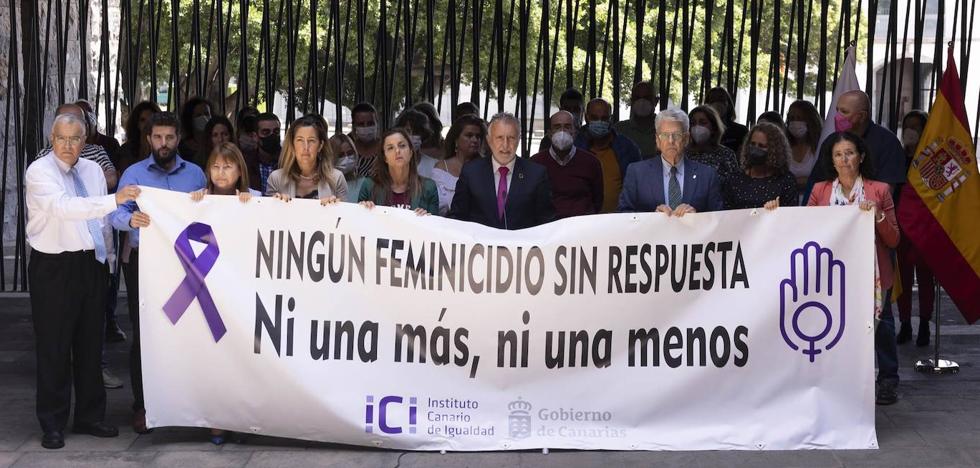 SEXIST VIOLENCE
Torres defends continuing to apply structural measures from the institutions against sexist violence and femicide
The President of the Canary Islands
Angel Victor Torreshas defended this Friday to continue applying structural measures from the institutions against sexist violence and femicide and has rejected putting "the counter" of murders of women to zero each year, to prevent the victims from falling into oblivion.
In an act held in Tenerife in memory of the last victim in the Canary Islands of sexist crimes,
Clotilde,
allegedly murdered by her husband in Arona last Wednesdaythe president has read an institutional manifesto of the Autonomous Government in which he has condemned the crime and has urged to transform the world "until it becomes a place where the simple fact of being a woman does not constitute a danger of death".
An act of condemnation was also held in Las Palmas de Gran Canaria in which the Minister of Social Policies,
Naomi Santanaaccompanied by the director of the Canarian Institute for Equality,
Kika Fumero, has read the manifesto of the executive.
"The Government of the Canary Islands has made the decision to
do not reset the counter at the beginning of the year and continue naming each of the victims of sexist violence, women and minors, because the opposite would be invisibility and oblivion", the president announced.
If not, "we would say that a woman has been murdered so far this year in the Canary Islands, but in reality there are already 99 lives of women and eight boys and girls that machismo has taken from us since 2003," the president denounced. from the Canary Islands
The murder of Clotilde, Ángel Víctor Torres continued,
"It is not an isolated incident"since "we live in a deeply unequal society, whose social structure encourages all kinds of discrimination and violence against women: physical violence, economic violence, psychological violence, sexual violence, symbolic violence".
Faced with this, Torres has argued that
"Structural inequality needs structural measures"s to be subverted, public policies that, in collaboration and in harmony with all social agents, gradually and firmly transform this world, until it becomes a place where the simple fact of being a woman does not constitute a danger of death«.
There has been progress on "the feminist path towards a life free of sexist violence", but murders like Clotilde's show that
"We still have a long way to go."
"We confirm to women in situations of violence, and to society as a whole, that we will continue to focus our efforts on taking effective measures against gender-based violence, as well as on influencing profound changes that lead us towards the eradication of sexist violence" , assured the president of the Canary Islands.