The Canary Islands reduce the new cases of Covid to 177 and add another deceased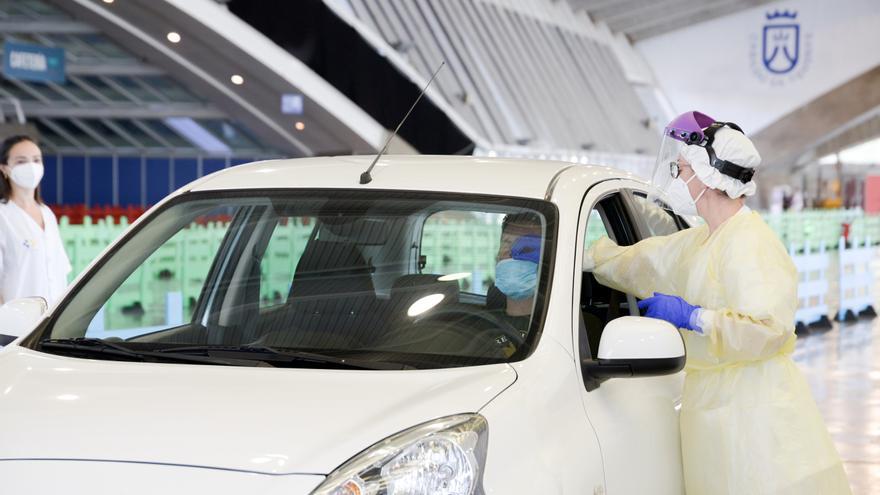 The Ministry of Health of the Government of the Canary Islands reported this Friday another decrease – the third since last Tuesday – in the number of new cases of coronavirus in the Archipelago. The Islands have registered 177 infected in the last 24 hours, which is 41 less than the previous day (218) and 79 less than on Tuesday (256), the highest figure so far this week.
Likewise, in the last hours the death of a 77-year-old woman in Lanzarote, linked to a social outbreak, who remained hospitalized, suffered from previous pathologies and had experienced a worsening of her clinical condition. Canarias has added between last Monday and Friday a total of 15 fatalities with Covid. The death reported this day is the lowest count since last Monday.
The total of accumulated cases in the Canary Islands it is 44,388 with 4,037 assets, of which 72 are admitted to ICU Y 303 remain hospitalized.
The Accumulated Incidence at 7 days in the Canary Islands it is 64.87 cases per 100,000 inhabitants and at 14 days in the 127.89 cases per 100,000 inhabitants.
By islands, Tenerife Today there are 104 cases (almost double that in Gran Canaria) with a total of 18,715 accumulated cases and 2,155 epidemiologically active cases.
Gran canaria adds 54 cases and has 18,245 accumulated 1,524 assets, while Lanzarote adds nine new cases with 4,556 accumulated and 86 epidemiologically active.
Fuerteventura It has 1,905 accumulated cases with 10 more cases than the previous day and 242 active cases.
La Palma adds a new case and has 445 accumulated and 21 assets and El Hierro it does not add cases, so its accumulated are 300 and its assets are four.
By last, La Gomera there is one case due to epidemiological adjustment and there are 22 accumulated and five active.
To date, a total of 926,007 have been made PCR tests in the Islands, of which 2,509 correspond to the last 24 hours.
Health releases these figures after the area councilor, Blas Trujillo, announced yesterday that the islands of Gran Canaria, Tenerife and Fuerteventura go up to level 3 of epidemiological alert for coronavirus, while Lanzarote and La Graciosa remain at 2 and in the 1 La Palma, La Gomera and El Hierro, changes that will take effect from next Monday, March 22.
Trujillo also advanced that inter-island tourism trips this Easter in the Canary Islands will require passengers to show a PCR test or a negative antigen test.