The Canary Islands received 883,472 foreign tourists in May and billed 14.4% more than in 2019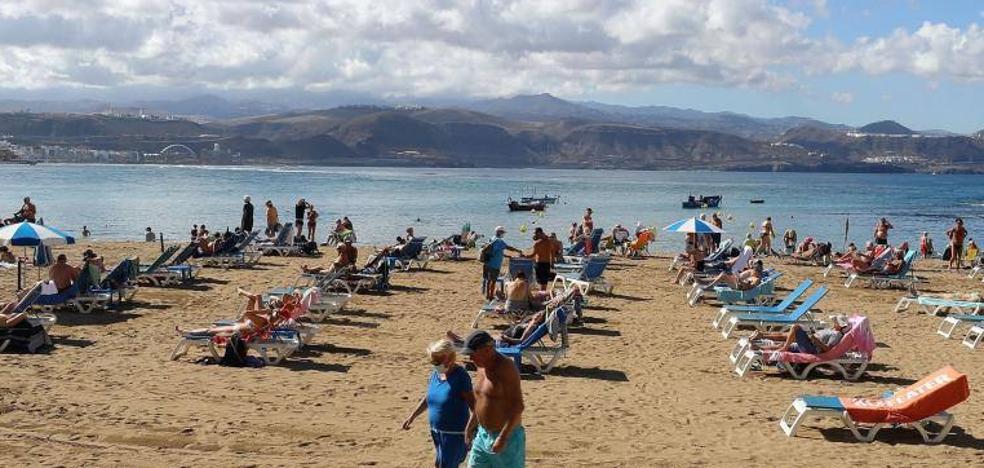 sightseeing
According to the INE, the expense generated reached 1,225 million euros
Canary Islands received in May
883,472 foreign touristsalmost the same as in the same month of 2019 (0.59% less), but the expense generated by these in the sector soared by 14.48%, to
€1,225 millionaccording to the National Statistics Institute.
In May, they chose the islands to spend their vacations
five times more international tourists than last year (+447%), although if the comparison is made with the same month prior to the outbreak of covid (May 2019), the figure is very similar, slightly lower (5,305 fewer tourists).
In accumulated data, in
the first five months of the year, 4.84 million foreign tourists have traveled to the Canary Islands, nine times more than a year ago (+810%), but 828,342 fewer people than in May 2019 (-14.60%).
In May, two countries contributed almost 60% of the international tourists who chose the Canary Islands: of the total,
43.1% were British and 14.6, Germans, according to the Statistics of Tourist Movements at the Border (Frontur).
In terms of spending, tourism generated a business in the Canary Islands in May
1,225 million euros of turnoverfive times more than in 2021 (+447.5%), and 155 million more than in May 2019, before covid (+14.48%).
In accumulated figures, from January to May international tourists spent their holidays in the Canary Islands
6,921 million eurosnine times more than a year ago (+820%), but 190 million less than in 2019 (-2.67%).
The improvement in billing in May compared to the same month in 2019 is explained by several factors, but mainly because
cEach tourist spent an average of five euros a day more (157 versus 152) and because their average stay lasted almost half a day (from 7.93 days on average it has gone to 8.86 days).