The Canary Islands readjusts the data of those hospitalized by covid and counts half that of the Ministry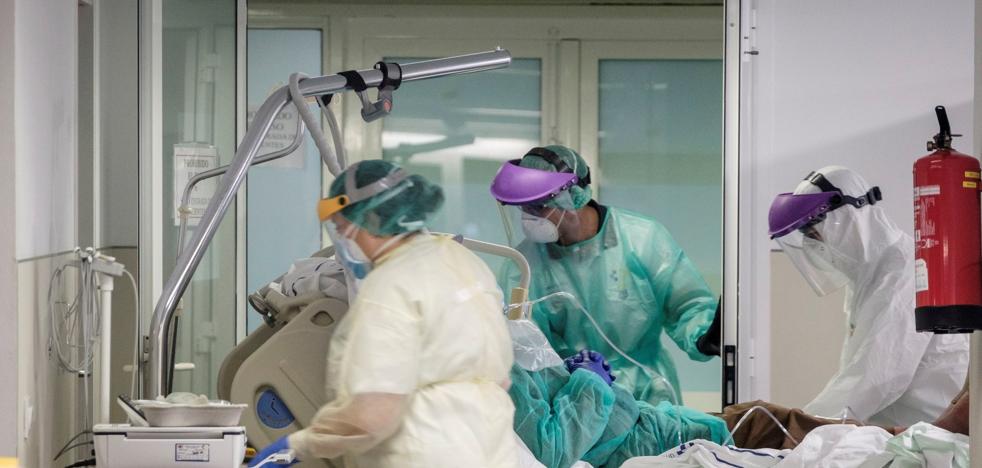 According to the Ministry, there are 177 positives in hospitals with pneumonia or respiratory pathologies and the state report raises the figure to 372. The islands register eight deaths
The Ministry of Health in
your report this Tuesday on the evolution of the pandemic encrypted the total of
covid patients admitted to the Canary Islands in 372, more than double those recorded by the Regional Government Health Department, which yesterday reported that there were 177 covid patients in the island health centers.
This notable difference in the count of admitted covid patients is due to the fact that the regional department of Health, since last August 12, decided to apply the Resolution of August 5 of the General Directorate of Public Health of the Ministry of Health by which
only those with pneumonia, an acute respiratory infection or another pathology are counted as covid patients that is considered attributable to a Sars-CoV-2 infection.
For this reason, last Friday
the number of people admitted with the virus on the islands dropped sharply by 120 compared to those posted three days earlier.
A) Yes,
The Ministry yesterday encrypted the number of people hospitalized in the ward on the islands at 347, while those assisted in the ICU were 25. The regional government, for its part, counted 166 covid patients with respiratory pathologies on the ward and another eleven in intensive care.
Currently,
The Canary Islands is the community with the highest percentage of hospital beds occupied by covid patientswith 6.67% occupancy, followed by Murcia (6%), Castilla-La Mancha (5.7%) and Castilla y León (5.6%).
On the other hand, since last Friday and until this Tuesday,
the islands registered the death of eight people with the virus between the ages of 47 and 90. Four people died in Tenerife, two in Gran Canaria, one in Lanzarote and one in La Gomera. All of them had previous pathologies, as reported by Health in a statement.
With these deaths
There are already 2,011 people who have died with the infection in the Canary Islands since the start of the pandemic.
In addition, the Ministry of Health reported other
425 new positives diagnosed in the archipelago in the last four days in people over 60 years of age, the only sector of the population that is being followed up with the new flu phase of the pandemic.
With these infections, the total number of people over 60 who have contracted the coronavirus on the islands amounts to 94,791.
Since mid-July, transmission of the virus has been declining gradually and yesterday the cumulative incidence over seven days stood at 176.8 infections per 100,000 inhabitants, the lowest since the change in the epidemic surveillance strategy, applied at the beginning of last April.