The Canary Islands opens 2022 with 3,033 coronavirus diagnoses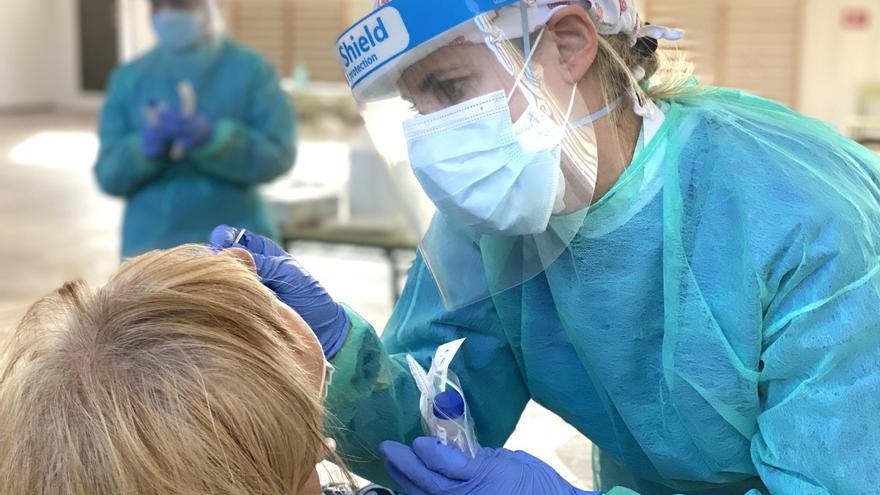 Canary Islands opens the year 2022 with 3,033 diagnoses from coronavirus, which brings the total number of active cases in the Archipelago to 47,334. In addition, on the last day you have to regret the death of two people in the Islands as a result of Covid-19, both in Tenerife.
Tenerife is still the island that registers the most daily infections and this January 1 adds a total of 1,328. With these new cases, the number of active patients reaches 26,841, of which 229 are admitted to the hospital center floor and another 32 remain in ICU.
Gran Canaria keeps up its climb of this sixth wave and today registers 1,100 diagnoses, which represent an increase in patients to 14,766. Of these, a total of 129 patients are admitted to hospitals and another 29 to critical care unit beds.
Lanzarote and La Palma today star in similar figures with regard to diagnOstic, with 225 and 220 respectively. In the case of the eastern island, the patients who are still active stood at a total of 2,018 compared to 1,040 on La Palma.
Meanwhile, Fuerteventura adds this first day of the year 113 new cases (2,285 assets) and La Gomera and El Hierro remain with the lowest numbers of infections in the entire Archipelago: 22 and 25.
To date, a total of 2,768,728 has been carried out diagnostic tests in the Islands, of which 14,127 correspond to yesterday.
The Ministry of Health recalls that these data published today on the Grafcan portal they are provisional and they are pending validation by the Public Health teams. In this way, the dynamics of the Alerts and Emergencies Coordination Center is followed, which does not receive epidemiological information from the Autonomous Communities on Saturdays, Sundays and holidays.