The Canary Islands notify 210 infections and two deaths in the last hours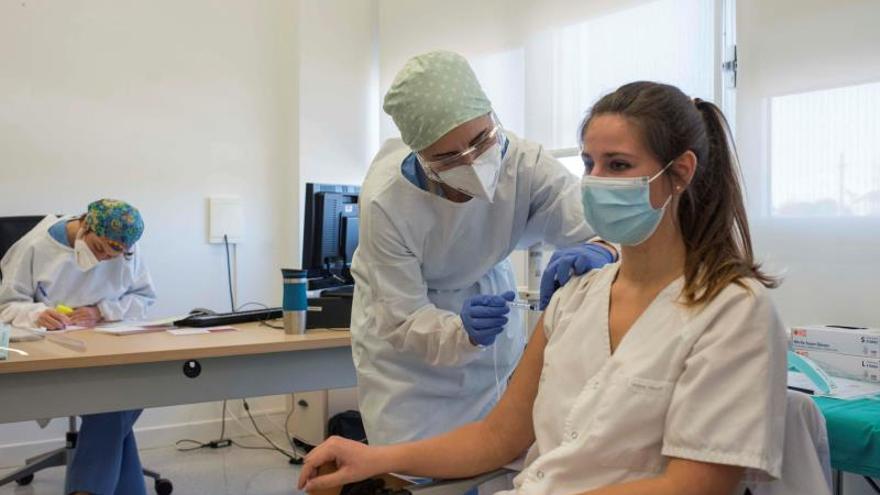 The Ministry of Health of the Government of the Canary Islands has notified this Wednesday 210 new positives and two deaths with Covid in the last hours. The number of active cases continues to decline after 258 highs and stands at 6,853 (-50).
Canarian hospitals have been admitted five people with Covid in the last hours (329 in total) and in the ICU there are 73 patients (-1).
The accumulated incidence per 100,000 inhabitants remains similar to the last dates, with 63.99 (+0.19) at 7 days and 149.15 (-5.48) at 14 days.
By islands, Gran Canaria it continues to accumulate the majority of new cases with 85 positives. The two deceased have been registered on this island, which reaches 172 deaths with Covid. Active cases also amount to 3,737 (+22) after only 61 epidemiological discharges.
Tenerife It has noticed a rebound with 61 new infections, but the 135 registrations leave a balance of 2,176 assets (-74).
Lanzarote, for its part, it has added 48 positives, the same figure as the additions and remains at 774 assets. Fuerteventura, with 14 new cases and 13 discharges, leaving a balance of 107 assets (+1).
El Hierro registers a new case and a medical discharge and remains in 33 active, while La Palma adds another case and reaches 26 active.
La Gomera manages to remain free of Covid one more day.