The Canary Islands need 2,700 nurses for an optimal service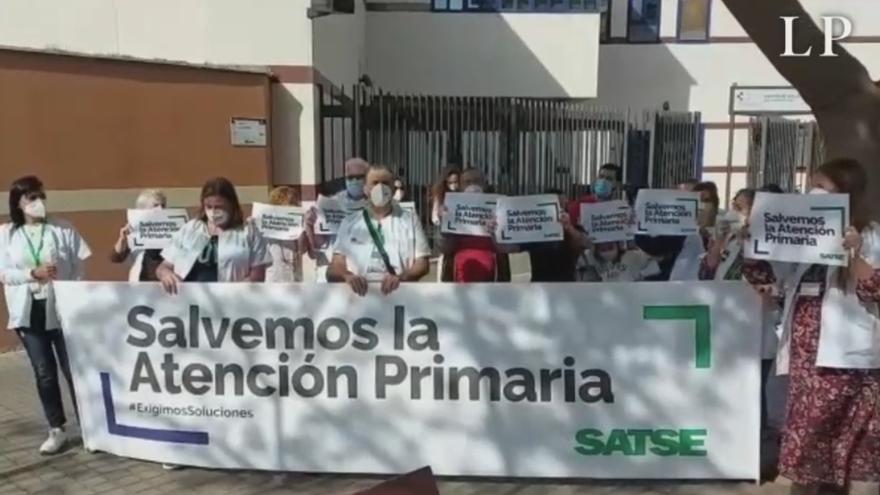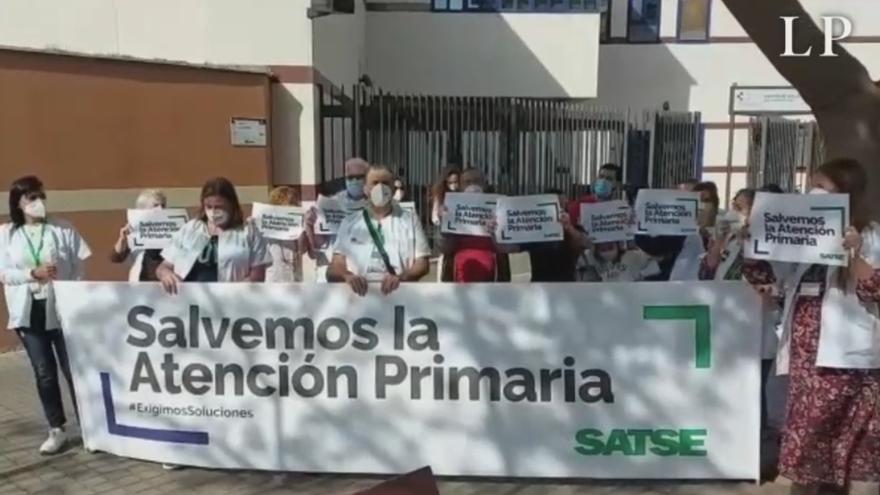 The Canary Islands need to incorporate 2,700 Nursing professionals to have optimal and quality public health. This is in summary one of the demands of the Nursing Union, SATSE, which began this Thursday with mobilizations in various Primary Care centers in the country to demand improvements in the system, seriously affected by the six consecutive waves of Covid-19. In the case of the Canary Islands, professionals have demonstrated at the gates of the Canalejas primary care center, in the capital of Gran Canaria, and in Tenerife they have done so at the Doctor Guigou health center in Santa Cruz de Tenerife. This concentration will not be the only one and they foresee concentrations with the personnel of Specialties.
"The The objective of this call is to demand improvements in working and personal conditions and resources in our health. In this case, we are talking about primary care, which is the entry service to the system and it is, with this sixth wave, living under unprecedented healthcare pressure. We advocate and demand that the agreements materialize, we need stability and qthat the ratios are met with the approval of the patient law that has been blocked in Congress for more than a year of the Deputies", explains Mónica Cabrera, provincial secretary of the Nursing Union (Satse) of Las Palmas.
Ratios and healthcare pressure
Garcia claims that the ratio of nurses is 5.5 per 1,000 inhabitants as a national average. "In the case of Canary Islands is still below that national average. The countries around us have a ratio of between 7 and 8 nurses per 1,000 inhabitants and even 12 per 1,000 in the Scandinavian countries. A nurse in Primary Care works by quotas, the recommended ratios are that they do not exceed 1,300 or 1,500 for each nursehere a ratio of 2,000 or 2,500 patients for each nurse is reached and in some cases it can be above 3,000. Working with that level of pressure assisting that level of inhabitants is not sustainable",
With the consecutive waves of Covid-19, the situation has worsened even more. "Primary care is the first level of the health system and is essential for the health of citizens"underlines.
They demand a dignity of the profession with the elimination of the professional subgroups considering that they limit and put stones in the way of the professional evolution of the nursing staff. "We are the support of this healthcare, we are the backbone of the system and we are still not taken into account when making decisions"Add.