The Canary Islands Music Cluster demands measures from the Government before the "agony" of the sector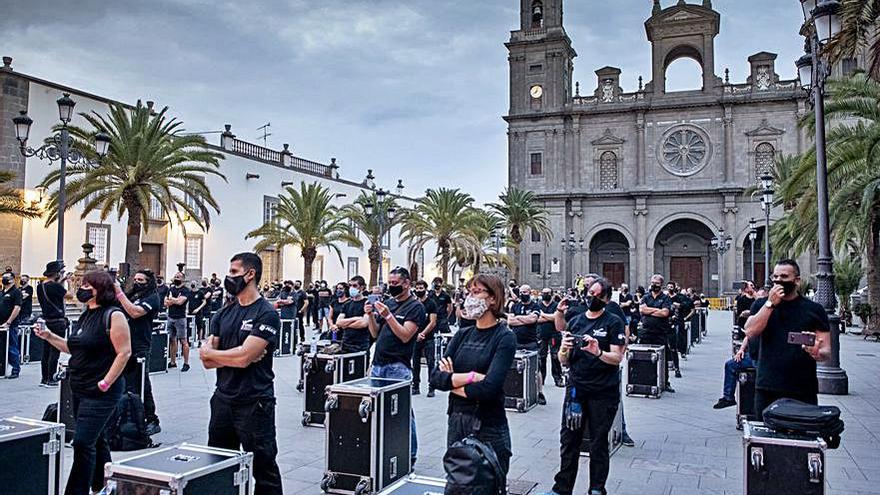 The Canarian Music Cluster, as a representative group of part of the music industry sector in the Canary Islands, presented last Monday, September 21, by electronic check-in, a letter addressed to the Deputy Minister of Culture and Cultural Heritage of the Government of the Canary Islands, Juan Márquez, in which he is made a participant in "the unsustainable and agonizing situation in which the culture sector finds itself, and music, specifically".
In this letter, among other things, you are required to urge local corporations and other public bodies and institutions to reactivate the programming of cultural agendas, to introduce streaming as a new communication channel between culture and the public, or to public management positions are held by professionals in the sector with reputable experience and qualifications.
"As you know, our sector has suffered throughout the last crisis, between 2008 and 2016, a cut of 75%; and, now, with the new situation derived from the health crisis caused by Covid-19, its survival is becoming really impossible, "the statement said. "As you well know, there are more than 5,000 companies that generate 26,000 direct and indirect jobs, 3% of total employment in the islands and a contribution of 2% of the GDP of the autonomous community."
Measurements
The battery of measures that the Canarian Music Cluster exposes in this document also includes the reactivation of contracts and their retroactive nature, at least during 2020, as well as a "firm commitment to reschedule" all cultural events canceled by Throughout 2020 and 2021 by the institutions and scenic spaces that are under their management.
In addition, they demand a commitment from the Government of the Canary Islands to publish and implement aid for the production of small and medium-sized festivals, as well as aid for artistic productions.