The Canary Islands maintain alert levels for coronavirus except El Hierro, which falls to 1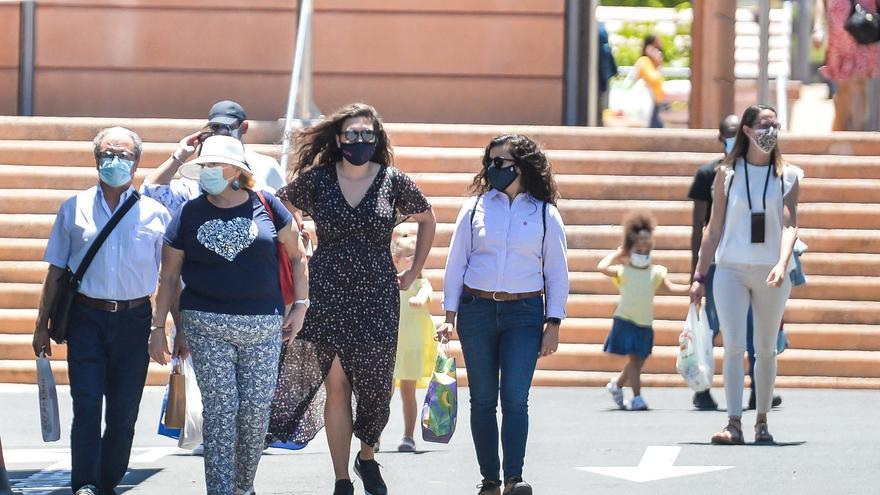 The Ministry of Health of the Government of the Canary Islands has agreed this Thursday, May 13, after the analysis of the epidemiological indicators, to place the island of El Hierro to the alert level 1 after the improvement of its epidemiological indicators. The rest of the islands remain at the level they were: Tenerife, Gran Canaria and Lanzarote, where epidemiologically it is included La Graciosa, at level 2. La Gomera, La Palma and Fuerteventura at level 1.
Level changes will come into effect coinciding with the weekly update of the Cumulative Incidence (IA) Traffic Light, published on the website of the Ministry of Health. This decision is based on the report issued by the General Directorate of Public Health of Canary Islands Health Service (SCS) dated May 12.
This report, in the case of El Hierro, indicates that there have been 17 new cases in the last 2 weeks, of which 4 correspond to the last week, which implies that the Accumulated Incidence (AI) at 7 days has been decreasing in the last days and more solidly in the senior age groups, 65 and over.
The rest of the islands continue in the same stabilization or downward trend except Lanzarote what has seen its indicators increase in the last week associated with certain outbreaks, has meant the growth of the value of the rate. Due to the high traceability of the cases and the zero impact on conventional beds and critical units, the island remains at level 2.
To this day the Coronavirus outbreak registered in a gym in Arrecife already affects 61 people after adding two new infections in the last hours. Of the 61 cases, 33 of them are linked to sports activity and 28 are cases derived from family and social ramifications, indicated health sources from the Hospital Doctor José Molina Orosa.
Today the screening of users and workers of the center continues at the Autocovid facilities in Arrecife.