The Canary Islands is the second autonomy of Spain with more cases of Covid-19 imported from abroad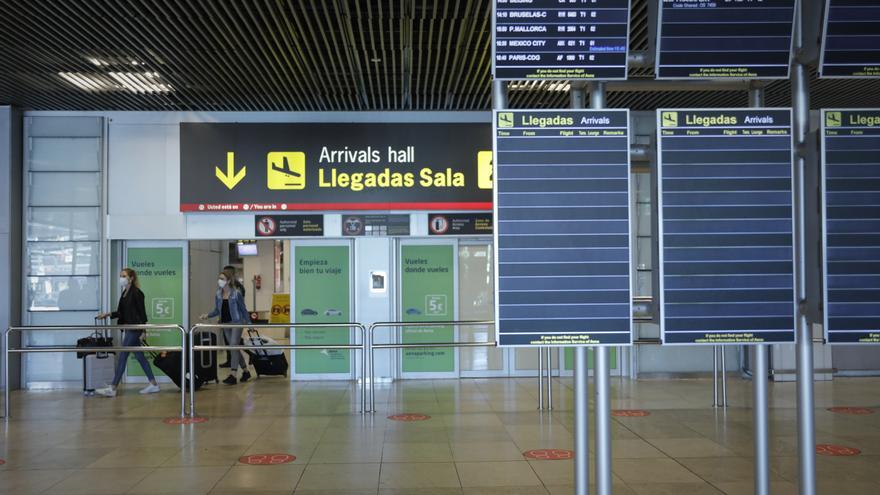 Madrid, the Canary Islands and Andalusia are the autonomous communities that accumulate more cases of coronavirus imported from a foreign country since May 11, a trend that continues to be more pronounced in these regions between November 6 and 12, according to the latest Ministry of Health.
The Madrid community is in the lead with 820 cases, of which 55 have been diagnosed in the last six days. This is followed by the Canary Islands with 714 cases, 27 of them identified in recent times and Andalusia with 656 cases, 33 notified between November 6 and 12.
With less than half of the cases is Catalonia, which, since May has registered 362 cases of Covid-19 imported from abroad, and leaves the Region of Murcia in fifth position in terms of number with 286 imported positives.
The sum at the national level reaches 4,356 imported cases and, compared to the aforementioned autonomies, those with the lowest number of positives are Melilla (8), Asturias (10), Ceuta (11), Cantabria (38) and the Basque Country (44).
Since last November 6, there have been 187 imported cases and in this period of time Asturias, Cantabria, Ceuta, Galicia, Melilla and the Basque Country have not diagnosed any person who has arrived in Spain with coronavirus.
The Ministry of Health announced last Wednesday during the Interterritorial Council of the National Health System (CISNS) that from now on Spain will require international travelers from risk countries to have a negative PCR test in the 72 hours prior to arrival to enter the country, and their accreditation may be requested from the passenger at any time.