The Canary Islands is the region with the second highest rate of victims of abuse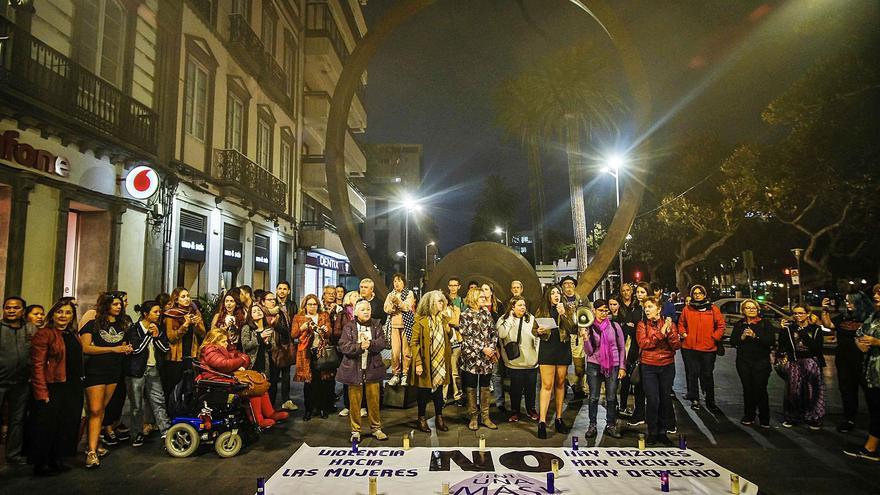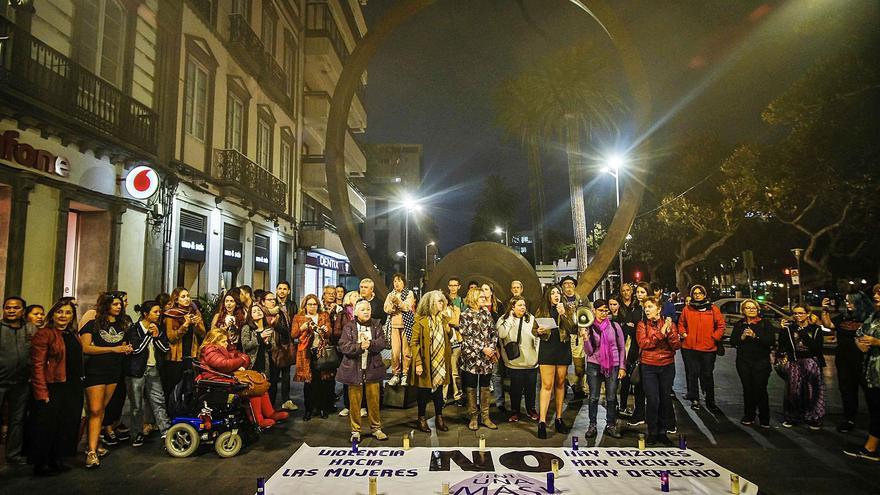 The Canary Islands registered 2,204 complaints of sexist violence during the second quarter of 2020 -section of the year that coincided with the confinement caused by the coronavirus-, 10.8% less than in the same period of 2019, but, despite this, it had the second highest rate of victims of abuse in Spain, according to data published yesterday by the General Council of the Judiciary (CGPJ).
Between April and June of this year, the Islands added 19.6 alleged victims of abuse per 10,000 inhabitants, a figure only surpassed by the Balearic Islands, where the rate was 23 per 10,000, according to figures from the Observatory against Domestic Violence and Gender of the CGPJ, stands out in a statement from the Superior Court of Justice of the Canary Islands (TSJC).
Between January and March 2020, the Canary Islands ranked fourth in the country in number of victims in proportion to the population, which implies that it advanced two positions in that table in the second quarter, which practically covers the entire health alarm that confined Spaniards because of Covid-19, highlights the report.
In the comparison between the second quarter of 2019 and this year, the victims who report sexist violence fell, in any case, by 12.3%, from 2,462 to 2,159, he details.
The Observatory data also reveal that in that period 498 people (370 Spanish and 98 foreigners) were tried in the Canary Islands for alleged crimes of violence against women, and that, of these, 468, 93.9%, were convicted. and acquitted 30, 6.1%.
The TSJC points out that, in the whole of Spain, "the second quarter shows a significant year-on-year decrease in most of the indicators that measure the activity of judicial bodies in the fight against gender violence."
Thus, the complaints filed, which were 34,576, were reduced by 14.62%; the number of female victims (33,338) fell by 13.91%; the request for protection orders (10,124) fell 14.8%, and the total number of sentences handed down (5,344) was 59.67% less.
Impact at the state level
In the country as a whole, the state of alarm has had a clear impact on judicial activity related to sexist violence: in the second quarter of the year, the General Council of the Judiciary (CGPJ) registered "significant" decreases in the number of complaints, in the number of female victims, requests for protection and sentences handed down.
Between April and June, the quarter affected by confinement, complaints of gender violence (34,576) fell by 14.62% compared to the same period in 2019.
The decrease in requests for protection orders was 14.8%; the drop in the number of victims of 13.91% and the number of decisions handed down fell by almost 60%, despite the fact that judicial activity related to gender violence was not affected by the suspension of the procedural deadlines. Once, the Judicial Power offers in its statistics the data of the number of minor victims under guardianship, sons and daughters of female victims. In the second quarter, the number was 312 children (75% Spanish and 25% foreign). The president of the Observatory has stressed that this data shows how motherhood is one of the factors that increase the vulnerability of women victims of sexist violence. Although the confinement due to the coronavirus crisis has had a significant impact on the number of sentences handed down (59.67% less, up to 5,344), the convictions of abusers marked a new all-time high. 77.25% of all sentences were convictions, compared to 22.75% of acquittals. It is the courts for violence against women that issue the highest number of sentences (91% of the total sentences handed down by these bodies, 5 points more than in the same period in 2019). The percentage of convictions in the provincial hearings was 82.8% (4.3 points less), while in the criminal courts they represented 58.4% (stable with respect to 2019). In addition, 34 minors were prosecuted for gender-based violence in the second quarter, less than half of the same period in 2019. | Efe