The Canary Islands is already the second CCAA with the least incidence of Covid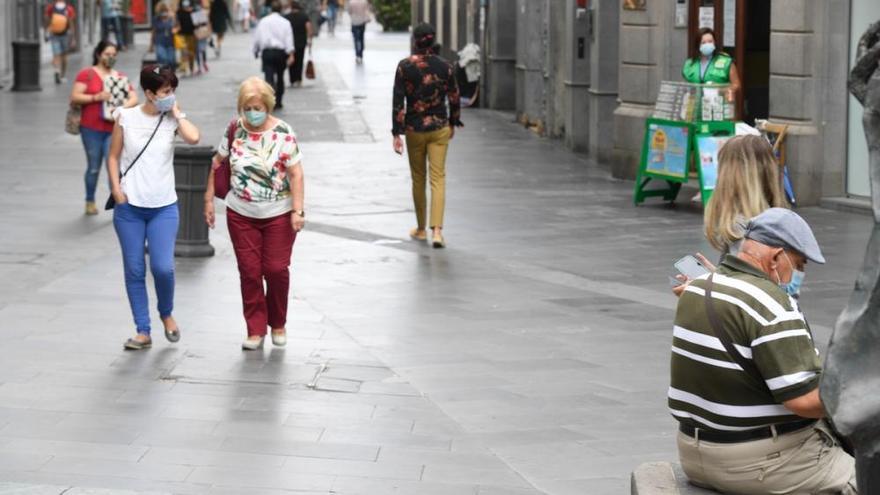 The Canary Islands is already the second community in Spain with the lowest incidence of coronavirus, both in Accumulated rate during the last seven days (IA7), with 46.62 infections per 100,000 inhabitants, as in the accumulated rate over the last two weeks (IA14), with 103.65.
According to data published this Monday by the Ministry of Health, Canarias currently has incidence rates below half the national average, both in data from one week (46.62 vs 104.45), and in 14 days (103.65 vs 254.00).
Only the Valencia Community improves its indicators at the moment, with a weekly accumulated rate of 40.73 cases per 100,000 inhabitants and a 14-day accumulated rate of 99.72.
At the opposite extreme are Navarra and Madrid, with 305.23 and 222.36 cases per 100,000 inhabitants in the last week and 684.03 and 442.84 infections per 100,000 people in 14 days.
The accumulated rate of infections in the Canary Islands has been falling steadily in recent days: on Saturday, the one relative to a week was 51.13 cases per 100,000 inhabitants, while on Sunday it was 49.27, as the president of the autonomous community announced at night, Angel Victor Torres, On twitter.
Several countries use these indicators accumulated at one week or 14 days to prepare their recommendations on the destinations to which they believe it is safe or unsafe to travel or to those who, upon return, a passenger may be required to quarantine, as is the case in Germany.
The Ministry of Health also publishes daily the incidence of the coronavirus in the main countries around Spain, in this case with references accumulated at 14 days.
Germany, traditionally the second country of origin of tourists to the Canary Islands, has a rate of 31.9 cases per 100,000 inhabitants in 14 days, well below that of the islands (103.65 in IA14)
On the other hand, the main tourist client of the archipelago, the United Kingdom, which since the end of July includes the islands among the territories subject to quarantine, presents a rate 50 points higher than that of the Canary Islands, with 156.6 cases per 100,000 inhabitants.