The Canary Islands hope that new advances will be made in the EU migration pact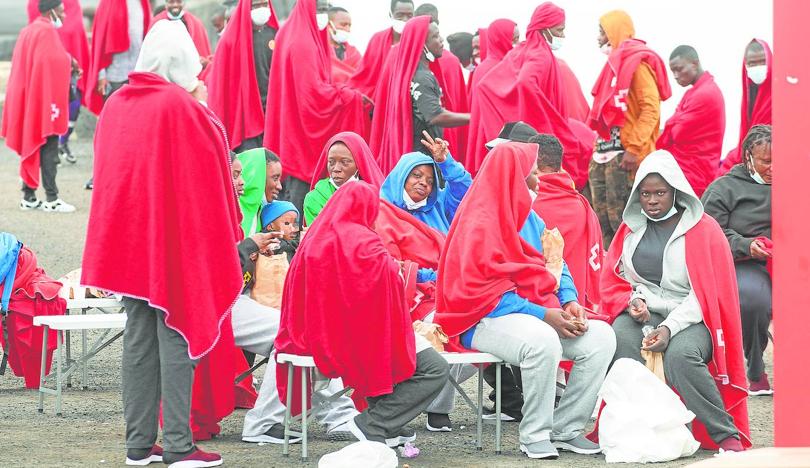 The regional government sees "logical" the inclusion of the Atlantic route in the distribution of refugees and demands that minors be taken into account
It is "one more step", but still far from the historic agreement that the European Commission claims to have achieved. The Government of the Canary Islands welcomes the decision of the EU to
include the western Atlantic route in the refugee distribution system that the interior ministers of the 27 agreed to last week, but it does so cautiously in the absence of the details being specified.
That for the first time the Canarian route, the most dangerous of all the migratory routes in the world, is incorporated into the distribution mechanism, cannot be described as a great achievement, in the opinion of the regional Executive, but as an "obviousness" that demonstrates the importance of a strategy
coordinated action across the European border and not only in the Mediterranean basin.
From the islands, greater precision is lacking with regard to the period of identification of migrants in border territory, which is not temporarily limited, and to the very definition of the concept "border territory or nearby area", which is how it appears in the agreement.
Another aspect in which the Canary Islands demands concrete progress is in the attention to unaccompanied minors, who have been included in previous experiences of refugee settlements, but are not tacitly included in the new distribution system to which the Atlantic route. The Canary Islands have been asking the State and the EU for some time
mdistribution method that best protects migrant children than the mere solidarity of other territories, without a distribution protocol having been articulated until now.
The sources consulted by the autonomous Executive point out that the EU agreement is in any case a step forward, because being within the distribution mechanism gives international relevance to the Canarian route, which is expected to maintain a significant migratory flow due to its proximity to Africa Western. But they clarify that they are necessary
more progress and wait for the agreed distribution system to come into operation, because they understand that this is not the time for historical announcements, but for effective actions that translate into measures in favor of the rights of migrants and facilitate management in border territories like canaries.