The Canary Islands have the lowest infection rate in the last 14 days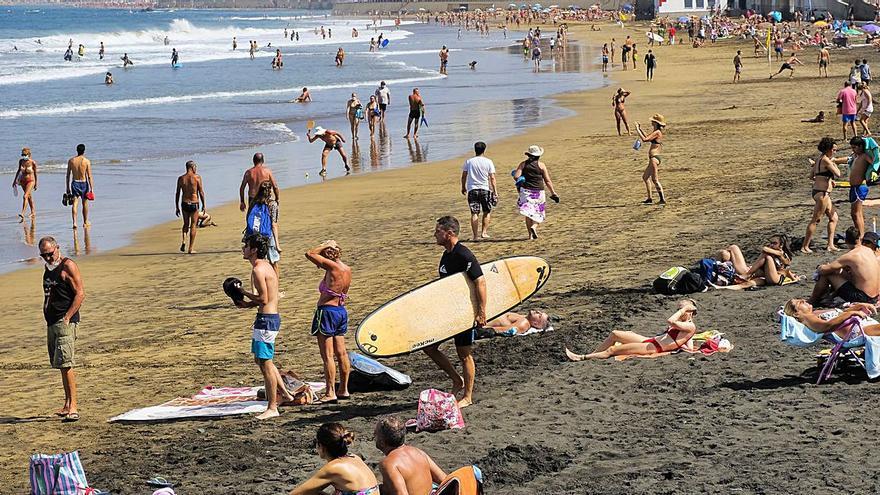 The Ministry of Health of the Government of the Canary Islands yesterday notified 62 new infections in the Islands and a new death –Death registered in Gran Canaria–. This data certifies that the Archipelago presents the lowest cumulative incidence in Spain during the last 14 days. That trend caused yesterday praise from Salvador Illa, Minister of Health.
"This is what needs to be done", Illa said before recalling that the Canary Islands in the last 14 days presented "a cumulative incidence of 87.26 cases per 100,000 inhabitants" when "a few days ago it had much higher incidences."
"It will allow me," Illa said in a press conference that he offered yesterday and in which he urged "to always act with sanitary criteria, as do all the countries around us, praise the work of the Islands in the face of the pandemic. "The Autonomous Community of the Canary Islands is doing a magnificent job," he said.
Canary Islands, so far, has registered a total of 15,237 cases of coronavirus since the beginning of the pandemic, increasing in the last 24 hours by 62, time in which he also had to mourn a new death due to Covid – reaching 249 deaths.
By islands, Gran Canaria has computed a total of 8,099 cases since the start of the health crisis (19 more than a day ago), of which 3,749 are active (-132), while 4,248 have overcome the disease and 102 have died (+1).
It follows in number of cases Tenerife with 4,949 (+30), of which 2,873 are active (-3), while 1,946 have received medical discharge and 130 perished.
LanzaroteFor its part, it is the third island with the most cases computed, amounting to 1,157 cases (+4), of which 66 are active positive (-32), while 1,082 have overcome the disease and nine have died. Behind her is Fuerteventura with 711 cases since the beginning of the pandemic (+1), of which 61 are active (-6), while 648 have overcome the virus and two died.
La PalmaFor its part, it registers 186 cases (+1), two of them active positives, 178 medical discharges and six deaths.
PCR at the ULPGC
The University of Las Palmas de Gran Canaria (ULPGC) yesterday inaugurated the XI edition of its master's degree in marine culture with PCR test for its international students. The public-private collaboration allowed the students enrolled in this official degree to take tests, which will be taught online until the results are known. These are the first tests that the center develops as a preventive measure before starting the teaching activity. | LP / DLP