The Canary Islands have 46 new outbreaks with 271 affected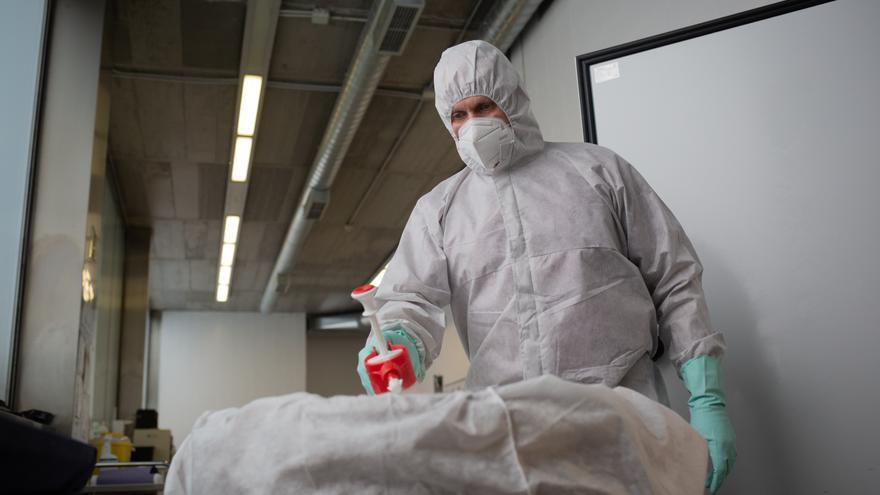 Canary Islands registers this week 46 new outbreaks with 271 affected, of which 8 have required hospital admission. Further, 28 old shoots continue to be monitored. Of the total new outbreaks, 29 have been reported in Tenerife, 11 in Gran Canaria, Three in Fuerteventura, two in Lanzarote and one in La Palma.
By scope, 21 have social origin, 10 family, 9 work, three educational and three health. It should be noted that most of the social and labor outbreaks have ramifications to the family environment.
Most of the outbreaks have less than 10 cases, except for one that affects 20 people in Gran Canaria due to the celebration of a party in a pub. The next two most numerous are located in Tenerife, both of labor origin with family ramification, with 18 and 13 people affected, respectively. The fourth outbreak with more than ten affected is located in Fuerteventura, with 12 infected and also of work origin with family branching. Likewise, doutbreaks in Gran Canaria associated with social celebrations, one with five affected by a Halloween party in a bar and another with three affected by a wedding.
Regarding the Hospital outbreaks have been reported two in the University Hospital of La Candelaria, which affects seven workers and three family members, and another at the Dr. Negrín University Hospital, that affects five workers and two family members. In the three outbreaks there are no affected patients.
Regarding the COVID-19 outbreak At the Ifara residence for the elderly, in Santa Cruz de Tenerife, the Ministry of Health informs that no new cases have been registered. In this outbreak, 24 people, 18 residents and 6 workers have been affected, with two hospitalized, of which one died.