The Canary Islands have 425 hospitalized with coronavirus, 101 more than two weeks ago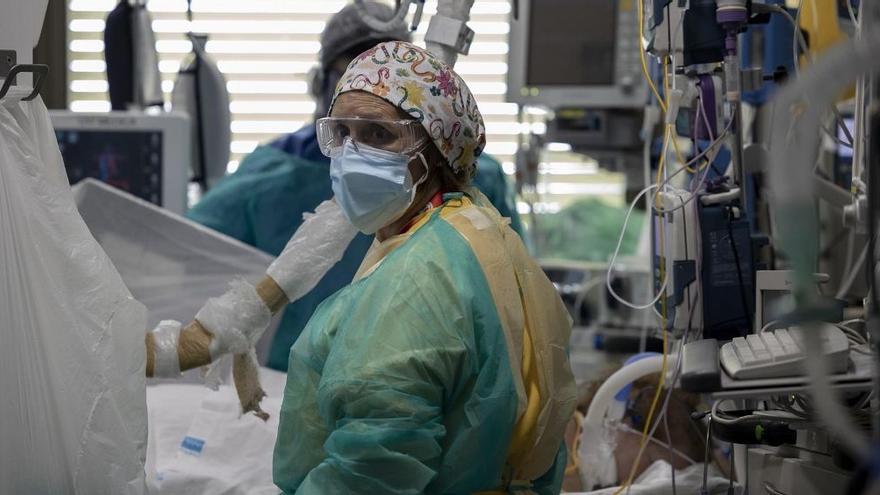 Nails 425 people remain admitted in one of the hospitals on the islands Canary Islands after being infected with coronavirus, of which 64 are in an Intensive Care Unit (ICU) and 361 on the ward.
According to data published by the Ministry of Health, this figure means that in the last half month - with respect to data from Saturday, December 18, when there were 324 hospitalized - admitted patients have increased by 101 people when registering a rise of 7 patients in the ICU and 94 in the ward.
Furthermore, if the number of hospitalized patients is compared with those at the beginning of December, the patients are 174 more than there were on the third of last month.
By islands, Tenerife is the one with the most people with coronavirus has entered, with 257 (+77 in the last two weeks) -31 in the ICU and 226 in the ward-; in front of Gran canaria, which has 150 (+22) -32 in the ICU and 118 in the ward.
They are already further away Fuerteventura with seven patients (-3) --one in ICU and six in ward-; and Lanzarote, which has six people admitted to the plant (+4).
Finally, La Palma has three patients on the plant (+1); La Gomera has two patients admitted to the ward (without variation with respect to the last half month); and El Hierro (without variation) is the only Canary Island without hospitalized for Covid nowadays.