The Canary Islands have 31 teachers and 138 students with positive for Covid-19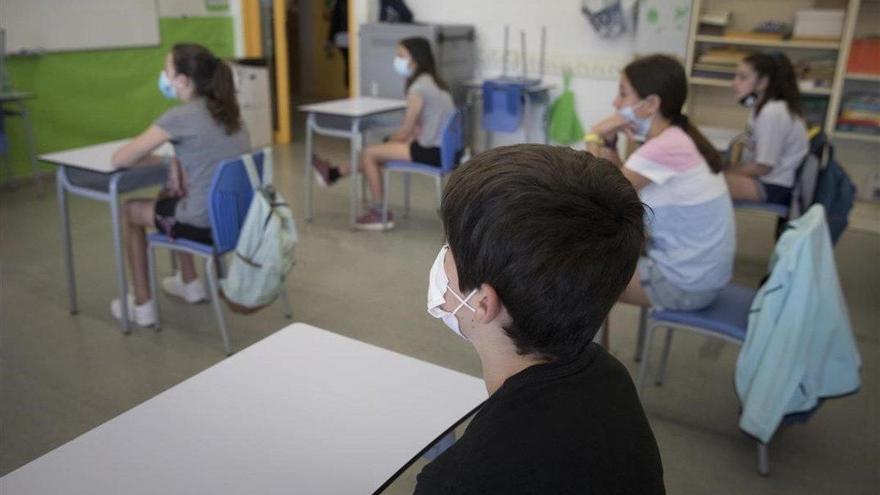 The Canary Islands currently have 31 teachers, of more than 30,000, and 138 students, of more than 324,000 enrolled, with positives for coronavirus in the fourth school week.
In this way, of the more than 1,000 educational centers in the Canary Islands, 128 register some contagion among their teachers or students, according to the data provided by the Regional Government's Ministry of Education in a press release.
Likewise, a percentage of 0.3 percent is estimated from the Infant, Primary, Secondary and Baccalaureate groups closed on the islands due to some positive in Covid-19 among students or teachers, which means that this percentage is maintained in the fourth week of school activity.
In absolute numbers, this 0.3 percent implies 65 groups of the more than 17,000 public, subsidized and private centers that are counted on the islands and that have been closed due to the coronavirus.
On the other hand, The Ministry of Health continues with the collection of samples for Covid analysis in Early Childhood and Primary Education centers in Las Palmas de Gran Canaria. In this sense, Health plans to test 20,717 people – teaching staff, PAS and students – from 90 schools in the capital of Gran Canaria during the month of October, for which 23 health teams will intervene.
For this, daily 110 nurses and 41 nursing assistants will be dedicated to this action, who will travel to the assigned centers to take samples. Health personnel have been strengthened with the hiring of 10 additional support nursing assistants.