The Canary Islands end the semester with 860,000 tourists from the figures prior to covid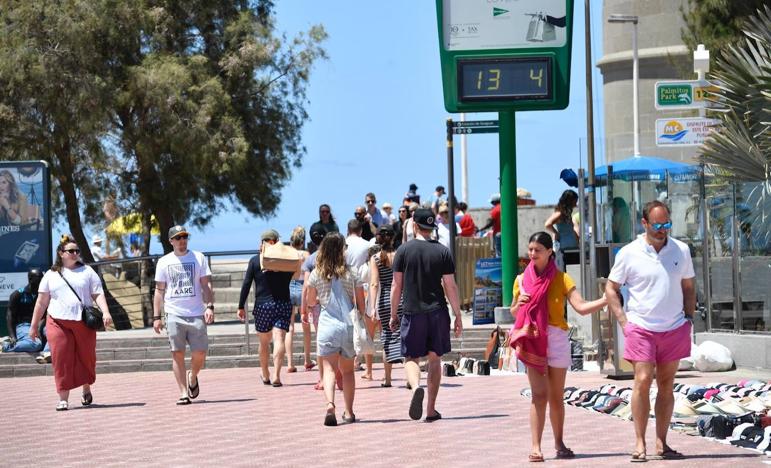 sightseeing
The average daily expenditure is currently 10.73% higher than that recorded in June 2019
The Canary Islands received 5.74 million foreign tourists during the first semester, 13.01% less than in 2019, the last year prior to the covid-19 crisis (859,442 fewer customers), but with
income levels in the sector that have already almost fully recovered.
According to data published this Tuesday by the National Institute of Statistics (INE), tourists from other countries spent 8,083.03 million euros on holidays in the Canary Islands from January to June, only 2.01% less than in the same period of 2019 (165.88 million less).
In fact,
the average daily expenditure per tourist arriving in the Canary Islands is currently 10.73 percent higher than that registered in June 2019 (165 compared to 149 euros per day).
In June, 900,683 tourists from other countries spent a few days on vacation in the Canary Islands, four times more than in 2021. The month was, in fact, close to pre-covid levels, with only 31,099 fewer customers from other countries in establishments in the Canary Islands (- 3.33%).
ANDTourist spending in the Canary Islands amounted to 1.16 million euros in June, 24.18 million more than in the same month of 2019 (+2.12%).
Last month, each international tourist who chose the Canary Islands spent an average of 1,290 euros on their vacations on the islands, 0.5% less.
This slight drop is due to the fact that the average length of stay has been reduced by almost 11%, to 7.8 days, because the cost per person and day has grown by 11.6% compared to last year, to 185 euros.