The Canary Islands Emergency Service increased its activity by 42.7% last year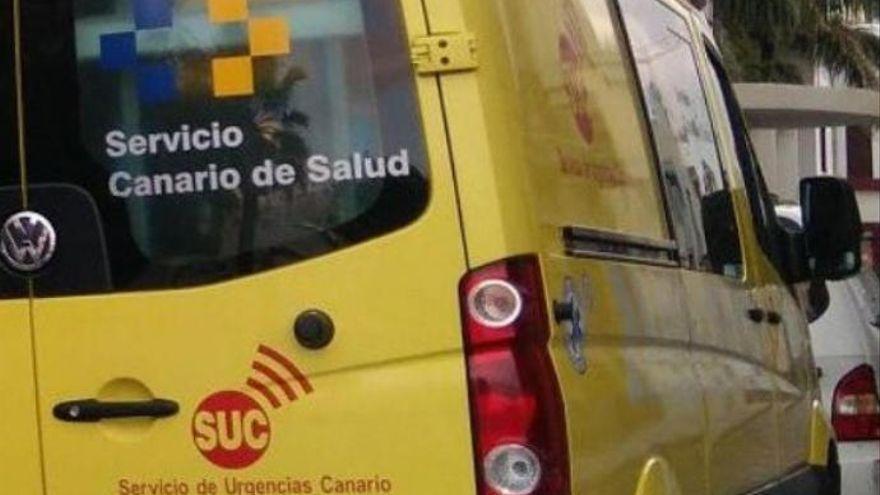 The Canary Islands Emergency Service (SUC) served in 2020 a daily average of 1,244 requests for urgent health aid, so that the total annual claims amounted to 455,168, 42.75% more than in 2019, largely due to the pandemic, and the number of people served exceeded 471,000.
The Ministry of Health has reported this Thursday that of the total demands, 46% were resolved through medical consulting or telephone advice provided by the SUC's health coordinators from the two operating rooms of the 112 of the Government of the Canary Islands.
Those 209,123 demands without resource mobilization represent a growth of 224.1% compared to 2019. It also indicates in a statement that the mobilization of health resources was necessary in 54% of the cases.
With 246,045 incidents, 2020 reflects a decrease of 3.2% compared to the previous year, mainly due to the decrease in traffic accidents on public roads due to the lockdown and the restrictions schedules and mobility.
In relation to the mobilization of the SUC health resources network, during 2020 the Service carried out 255,288 activations, 3.4% less than those activated in 2019. basic vital support they concentrated the highest volume of activity, with the performance of 200,013 services, which represents 78% of total activity. It is followed by ambulances for advanced life support, which were activated on 18,445 occasions and sanitarized ones, with 17,882 mobilizations.
Helicopters
The activity of the air resources, that is, the two helicopters and the advanced life support plane, which carry out the patient transfer that need specialized assistance in flight, between islands, and hospitals on the Peninsula, as is the case of the plane, were activated on 1,739 occasions and have also experienced a decrease compared to 2019 of 10.5%.
The health coordination, rapid intervention (VIR) and medical assistance vehicles, as well as the Primary care, were activated by the SUC 18.4% more times, with a total of 14,646 services.
This network of SUC health resources attended 84.8% of situations of disease that users suffered at home or in public places and, to a lesser extent, with 37,336 incidents, incidents related to traffic, sports or school accidents, among others that, in 2020, have decreased by 19.6%
Once treated at the scene of the incident, the destination of those affected was mostly carried out at Public hospitals from the islands, in 16.6% to primary care centers and in 7.7% of cases to private clinics.