The Canary Islands do not register deaths from coronavirus and 111 new cases are diagnosed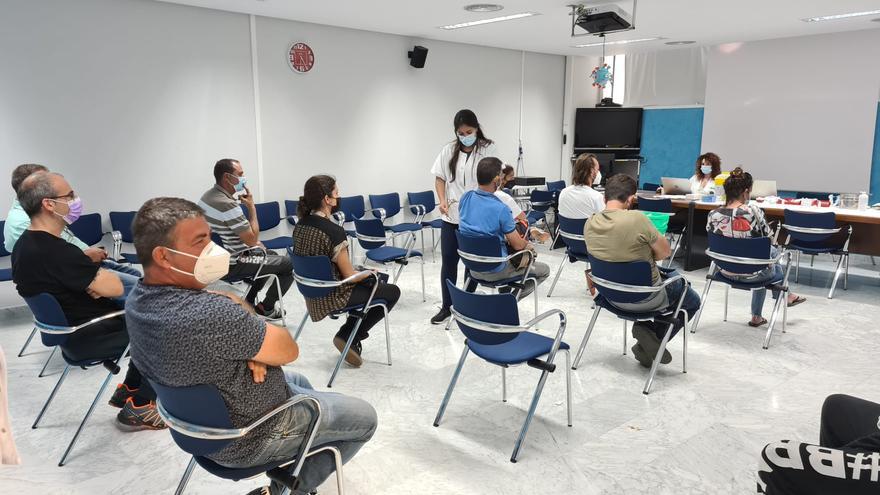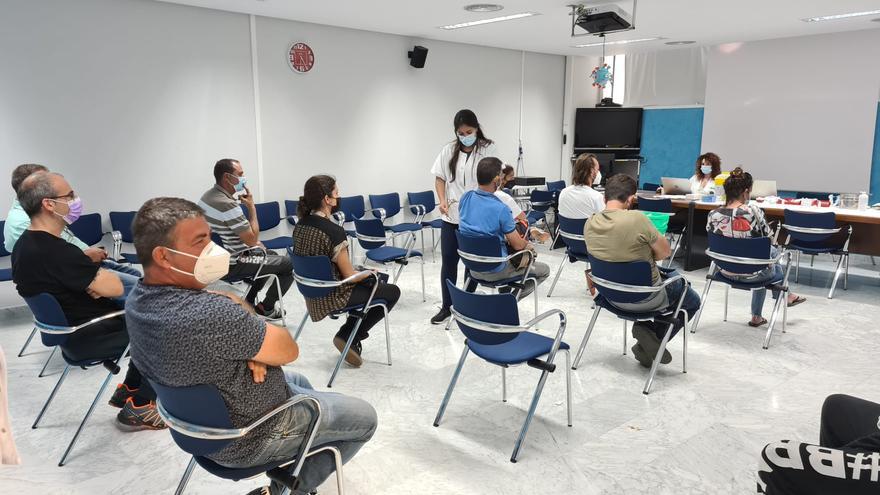 The IAccumulated incidence at 7 days in the Canary Islands stands at 38.97 cases per 100,000 inhabitants and after 14 days in the 78.31 cases per 100,000 inhabitants.
By islands, Tenerife Today there are 39 cases with a total of 24,426 accumulated cases and 1,001 epidemiologically active cases; Gran canaria It has 22,508 accumulated cases, 21 more than the previous day and 463 active. Lanzarote adds 45 new cases with 5,429 accumulated and 215 epidemiologically active; Fuerteventura It has 2,320 accumulated cases with six more than the previous day and 45 active. La Palma it does not add any new cases and has 563 accumulated and 21 active cases; La Gomera It also does not add new cases, so it remains at 371 accumulated and one asset. For its part, El Hierro without new cases, it maintains its accumulated at 233 and no assets.
To date, a total of 1,122,877 PCR tests in the Islands, of which 3,107 correspond to yesterday.
70 outbreaks in the last week
Canary Islands registers this week 70 new outbreaks with 375 cases, of which 40 have been produced in Tenerife, 18 in Gran Canaria, six in Lanzarote, four in Fuerteventura and two in La Palma, a figure similar to that of seven days ago. Thus, last week this statistic was 67 new outbreaks with 374 cases.
By area in which they have occurred, it should be noted that 31 are social shoots, 17 work, 16 relatives, five educational and one sports.
In general, all outbreaks have fewer than 10 cases associated with the exception of four outbreaks, among which a social / family one with 17 affected people and a work-related one with family branches with 11 cases stand out, both in Tenerife; another social one with a family branch with 14 affected people in Fuerteventura and an educational one with a family branch with 11 cases in La Palma.
It should also be noted that most shoots this week are social, followed by work and family, the latter mainly produced among non-cohabitants with several addresses associated with each outbreak.
Regarding the labor outbreaks, we must highlight three in Gran Canaria with seven cases each, two of them linked to construction sector and the other to commercial section; one in Lanzarote with five affected people reported in a company in the construction sector and another in Tenerife, also with five infected people, produced in a store.
Of the five educational shoots, all with family branches, two have occurred in Tenerife, both with three affected people, one in La Palma with 11 affected, and the other two in Gran Canaria and Fuerteventura, both with five associated cases.
Regarding the sports sprout, of imported origin, has been notified in Fuerteventura, is linked to a nautical sport and has three people affected.
It also continues to monitor 32 ancient shoots, of which some have grown in number of cases. Thus a sports outbreak in Lanzarote linked to a gym that already affects 167 people, another sports reported in a soccer club in Gran Canaria It already has 36 associated cases, one family / work in Gran Canaria with 26 cases and another educational, with family branches, in Tenerife which already has 22 associated cases.
08:39
The crisis reduces the income of 52% of the families served by the Red Cross. Read more
25 · 05 · 2021 12:14
More than 100,000 canaries register on the web form to receive the COVID-19 vaccine. Read more
25 · 05 · 2021 11:09
The Ministry of Health of the Government of the Canary Islands administered 971,501 doses of COVID-19 vaccines, of the 1,086,260 received to date in the Canary Islands. Until yesterday, the immunization of 309,083 people had been achieved, so that 16.5 percent of the target population (1,871,033 people) of the Canary Islands have completed their vaccination schedule, having already received two doses of the vaccine .
Likewise, in the Archipelago there are already 686,055 people who have received at least one dose of the vaccine, that is, 36.67 percent of the target population.
25 · 05 · 2021 10:25
The Areafit gym has issued a new letter addressed to its users in which it no longer denies being the origin of the largest outbreak of Covid recorded so far on the island, but yes continues to reduce to less than a quarter the data released by the Ministry of Health. On its Facebook page, the company comes to speak of "media circus" due to the information that has been published, and insists on blaming the cases detected in this center to "statistics", having carried out a screening among more than 1,300 workers and users. "We regret that such a difficult decision has led us to even further singling out simply for trying to act consistently.", they point out in reference to that screening carried out by the Health area, as well as the temporary closure that the gym ended up agreeing to two days after starting those massive tests.
25 · 05 · 2021 09:50
ANPE, in a statement, has indicated that the stoppage of the Astrazeneca vaccination of those under 60 years of age made it difficult to plan immunization in the teaching community, although it has warned that in other autonomous communities the process has been carried out at a much more agile than in the archipelago.
"Now, in addition, the possibility of requesting an appointment is opened to the entire population, but many teachers have been trying for weeks without success", has added.
The President of ANPE Canarias, Pedro Crespo, has opined that, although it seems good news to extend vaccination to the entire population, it is "at least chaotic that not only has the teachers not been vaccinated first, as had been announced, but that they have not even been able to request an appointment in many cases and even today I do not know when they will be vaccinated ".
25 · 05 · 2021 09:47
The ANPE Canarias union has denounced this Tuesday that the archipelago has lagged behind in the teacher immunization with regard to "many" other autonomous communities of the national territory and has requested information from the authorities after the Government has announced that the entire population residing in the islands can request an appointment now.
25 · 05 · 2021 09:02
A 75-year-old man suffering from Covid-19 and who had completed the vaccination schedule died in Tenerife due to the effects caused by the pathogen. This was confirmed yesterday by the Ministry of Health of the Government of the Canary Islands, which also specified that this death was the only one registered this Monday in the Archipelago. It should be noted that the patient, who did not suffer from underlying pathologies, had been inoculated with the Pfizer serum. However, a few days before receiving the second injection and, therefore, of being able to develop immunity, she began to experience symptoms compatible with the ailment. Read more
25 · 05 · 2021 09:01
The announcement of the vaccination from the age of 16 saturates the web of appointment. Read more
05-24-2021 16:32
A 74-year-old man who had put both doses of the vaccine dies with covid. The man died in Tenerife and before receiving the second injection he had manifested symptoms compatible with the condition. Read more
05 24 2021 16:31
The Canary Islands registers one death and 107 new cases of coronavirus. So far a total of 1,117,317 PCR tests have been carried out on the islands. Read more
05 24 2021 16:30
The Supreme recognizes that mobility can be restricted without being alarmed. The High Court, which publishes the ruling that dismisses the appeal of the Government of the Canary Islands against the suspension of the curfew and the perimeter closure, affirms that state and territorial laws can establish specific limitations. Read more
05-24-2021 12:06
Health opens a previous appointment for the vaccine to the entire population of the Canary Islands. The Ministry of Health of the Government of the Canary Islands, through the Canary Islands Health Service (SCS) enables from today Monday. May 24, a web form (www.canariassevacuna.com) in which any Canarian resident, regardless of their age and the island on which they reside, may request a prior appointment to be vaccinated against COVID-19.
05-24-2021 11:44
The outbreak of the Arrecife gym leaves another nine infections. During this weekend, the outbreak of the Arrecife gym has left another nine infections, so that there are already 156 associated cases the same.
Furthermore, one of the new infections It is related to sports activity, thus amounting to 69 cases registered between users and workers of the center.
It should be remembered that Health did a screening that ended a week ago and in which 1,328 PCR were performed, confirming a total of 68 direct infections in the gym, but now one more has been added.
05-24-2021 10:06
British tourists can travel to Spain from today without PCR. Read more
05-24-2021 09:27
The pandemic establishes the 'online' reading of doctoral theses at the ULPGC. Read more
05-24-2021 09:08
Active cases of Covid in the Islands drop to the levels of August 2020. Read more