The Canary Islands detect 49 cases of the British variant of Covid-19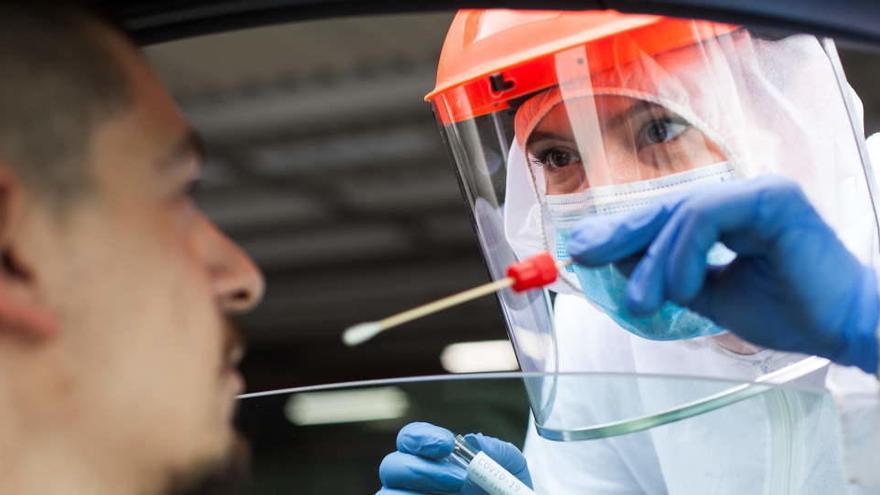 Canarias has identified a total of 49 cases of the British strain of the Covid-19 in the islands between December 18 and January 18, as reported on Tuesday by the Ministry of Health.
The regional department has explained that this figure represents 0.67% of the total cases that were registered during that period time -up to 7,239-, while ensuring that none of the samples that have been studied correspond to the so-called South African or Brazilian variants.
Of these 49 samples, four come from the island of Lanzarote and 34 from Tenerife where the cases linked to the outbreak detected on La Palma at the end of December are included. Of the rest of the samples, two come from citizens of Great Britain and another two, from Italy; and seven more are samples in which their traceability is being worked on.
The Archipelago has already validated and consolidated, highlights Health, the technology for the RNA extraction tasks and the subsequent massive genomic sequencing of the Covid-19 virus, in a work that has been developed through an agreement established between the Hospital Universitario Nuestra Señora de Candelaria, through its Microbiology service, and the Cabildo de Tenerife, through the Genomic Area of ​​the Technological and Renewable Energy Institute (ITER).
This technology has already been successfully tested and up to a hundred nasopharyngeal swab samples from patients with the disease collected between December 18 and January 18 have been sequenced, who were suspected of having some of the known variants of the disease. virus, especially of the British strain.
Health has also advanced that This week this sequencing work will continue with suspicious samples, especially in Lanzarote and Gran Canaria. where a higher incidence of the virus is occurring at the moment.
This British variant of the virus has already been found in other Spanish autonomous communities such as Madrid, Andalusia, Valencia, Navarra and Galicia, among others.
And Health remember that the containment measures for this variant of the coronavirus are the same as for the rest of variants: mask, hand hygiene, interpersonal distance, limiting the number of people with whom we interact, always choosing open air or well-ventilated spaces, staying at home if you have symptoms, you are waiting for the result of a diagnostic test or has had contact with someone with COVID-19.