The Canary Islands Daniel Abreu and Dácil González, National Dance Awards, meet at the Cuyás Theater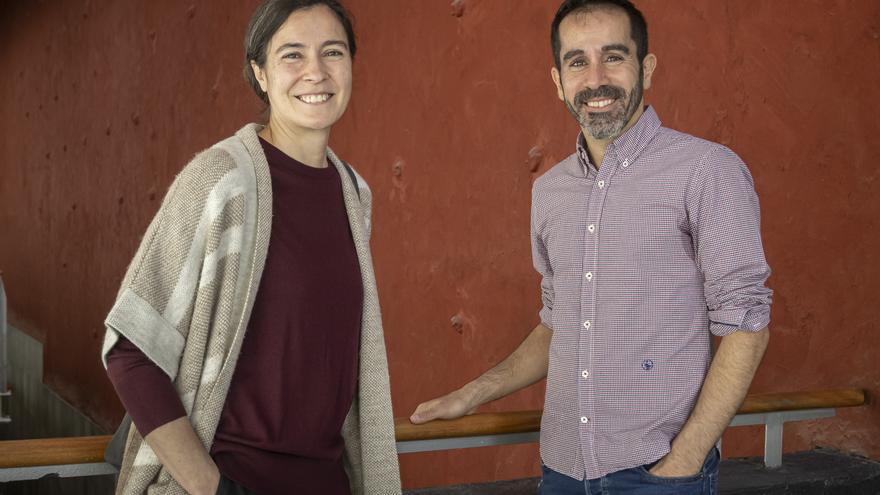 The Gran Canaria public will be able to enjoy at the end of Nudity, the dance show in which two National Awards of Canarian origin meet: Daniel Abreu and Dácil González. It will be this Saturday at 8:30 p.m. at the Cuyás Theater, where a single show is planned that has been presented by both artists and the island's Minister of Culture, Guacimara Medina.
Directed, choreographed and performed by Daniel Abreu from Tenerife (National Dance Award 2014), Nudity won three Max Awards in 2018 (Best Dance Show, Best Male Dance Performer and Best Choreography) and has the participation of the winner of the 2019 National Dance Award, Dácil González from Gran Canaria. The work (https://youtu.be/XRxc_u3j-6k) is a poetic proposal about knowing how to love yourself. On stage, two figures pointing an idea of ​​polarity and a journey from death to love, accompanied by music (the musician, the low sound of the wind on the metal …).
"Nudity is an act of death, like exhalation, taking everything out to start something new and at the same time nudity is building with the illusion that this was the definitive thing", explain those responsible, for whom "Nudity responds to that place of intimacy, where questions no longer exist." From just 20 euros, tickets for the only scheduled show (Saturday 13, at 8:30 p.m.) can be purchased at the Cuyás Theater box office, located on Viera y Clavijo street in the capital of Gran Canaria, and on its website: www.teatrocuyas.com.
Creative process
Abreu explains that "Dácil and I spent about two years thinking about this job. We started without a name or a path. At each encounter, we delved into unguided journeys, with increasingly bizarre dances, and unclassifiable surprises, such as what is found at the bottom of drawers that have not been visited in a long time. Two years with the land fallow and in this finding more beauty in things, in the dance steps, in the garbage bags and in the broken instruments. We built and destroyed. We played with time as the goal, and sometimes time was just something else. " In the opinion of its director, "this work could perfectly be entitled 'Geography', because it tries to recompose and revisit what there is, be it a material body or an impulse". "We do it from dance, and it is because we are not going to stop moving because we are older, indeed, almost the forty-year-old body asks to move more, to build with the last breaths of reproductive energy. And the thing is that I no longer know how to explain dance, "adds Abreu.
Thus, the choreographic material moves between love and death, with rapid changes in dynamics that speak of many eyes looking at the same thing. As Juan José Millás said in one of his stories, "the sum of looks are the nooks and crannies through which God tries to understand his own world ". "And this work is about that, about suggesting a walk between love and death, in the polar. A man and a woman move and play. They build something liquid, very much in line with modern society", he concludes the Tenerife artist on his award-winning montage.