The Canary Islands are honored in the draw for the National Lottery this Saturday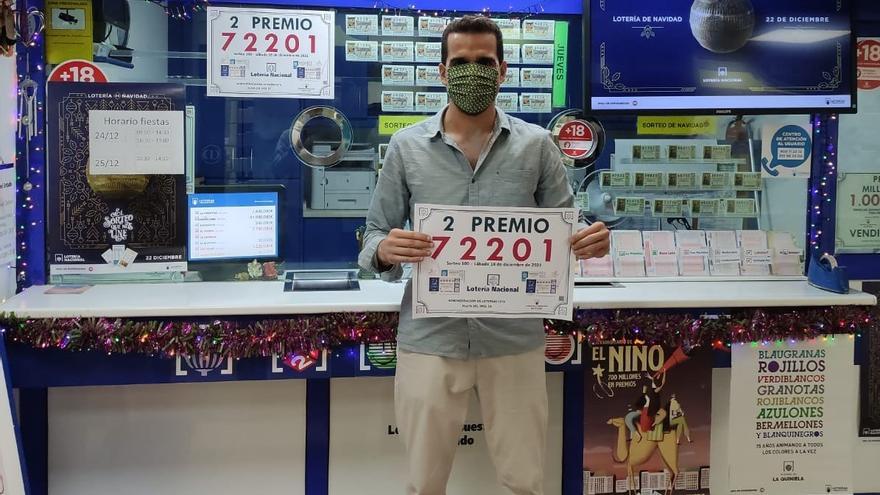 Luck has revisited Canary Islands this week after the three prizes left by the National Lottery last Thursday in the Archipelago (Las Palmas de Gran Canaria, Arrecife and Icod de los Vinos).
This Saturday, the graceful island has been Gran canaria, Where it fell part of the second prize of today's National Lottery draw, December 18, 2021. The lucky town has been Playa del Inglés, in the municipality of San Bartolomé de Tirajana, where the Administration of Lottery No. 3 sold four tenths of the second prize: 72201. Total 48,000 euros were distributed (12,000 euros per tenth).
The establishment is located in the Cita Shopping Center, local 33, on Avenida de Francia.
The business owner, Ernesto Alvarado, assured THE PROVINCE that one of the lucky ones is a regular customer of the administration and does not know who the other winners are.
The second prize has also been distributed in Barcelona and Palma de Mallorca.
Alvarado hopes that "the good streak" will continue in his business and especially now that the draw for El Gordo de Navidad is approaching, which will be held on Wednesday of next week, December 22.
The administration has been open for about two and a half years and in November 2019 it gave the Million EuroMillions.
The first prize of the National Lottery this Saturday, which corresponded to number 77811, was sold in Seville.