The Canary Islands and seven other communities begin to vaccinate with Janssen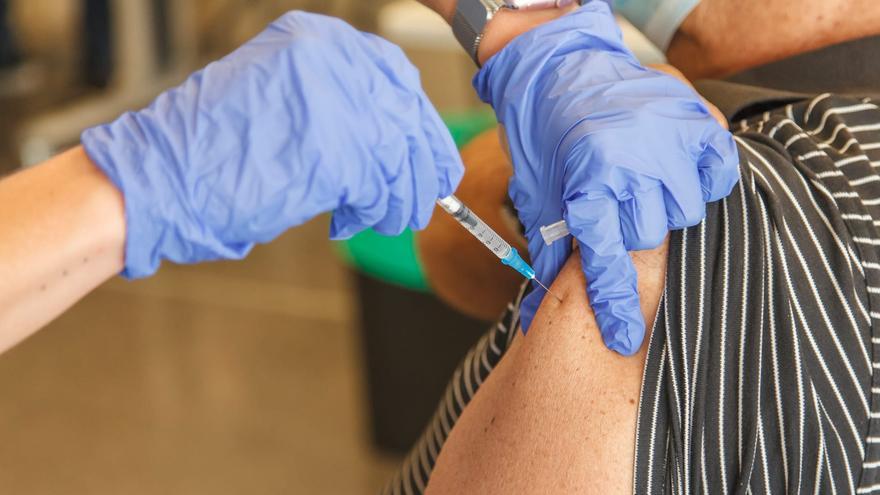 The Canary Islands and seven other communities began this Thursday to puncture the first doses of Janssen to the group of 70 to 79 years to accelerate immunization with this single-dose preparation of a population group in which only 3.8% have the complete vaccination schedule.
Catalonia, Navarra, the Canary Islands, Andalusia, the Basque Country, La Rioja, Asturias and Galicia have begun this Thursday to inoculate these vials to the elderly, who are also being immunized with Pfizer or Moderna.
On Friday, Janssen will begin to inoculate the Community of Madrid, Castilla-La Mancha, the Balearic Islands and the Valencian Community, while Aragón will do so on Saturday and Cantabria next week.
Health distributes 150,000 stored doses of Johnson & Johnson drug
Health began on Wednesday the distribution to the communities of the nearly 150,000 doses of Janssen that had been stored since April 14, once the European Medicines Agency (EMA) endorsed this single-dose vaccine, after studying the cases of thrombi in United States, and conclude that the balance between benefit and risk of this preparation remains "positive".
The ministry estimates that another 150,000 doses will arrive until the end of April and that until June Spain will receive at least 5.5 million of the antidote from the American pharmaceutical company, a preparation that in principle and to be immunized with a single prick is intended to speed up the campaign among people aged 70 to 79, the one that lags the most, according to Ministry reports.
In the latest report – in which the arrival of Janssen is not yet reflected -, Health has reported that in the last 24 hours the communities have inoculated 412,155 doses, of which 156,409 are second sera for immunity.
More than 10,141,900 people, 21.4% of the population has received, since the beginning of the campaign, an antidote from Pfizer, Moderna or AstraZeneca, while the? Number of immunized rises to 3,768,015 people -already with the complete vaccination regimen-, that is, 7.9% of the population
In the group of people over 80 years of age there are 2,817,776 (out of 2,834,024 to be vaccinated) who have been vaccinated with some preparation from Pfizer or Moderna, 99.4%. Immunization in this group with the complete vaccination regimen exceeds 72%, with 2,042,726 older people having been vaccinated with both doses.
55.1% of the 70 to 79-year-old group (2,181,336 of a group of 3,960,045) are vaccinated with some serum and only 3.8% (151,221) with the complete regimen.
Those from 60 to 69 years old have 2,182,859, out of a total of 5,336,986 to be vaccinated, with some antidote inoculated against the covid, that is, 40.9%, while the total percentage of immunized is only 5 3 %.
First doses
The first 24,000 doses of Janssen arrived in Catalonia yesterday, Wednesday, and this Thursday afternoon they began to be administered in primary care centers in Barcelona, ​​while in Navarra the punctures began this morning in Pamplona and Comarca, in Forem, after receiving 2,050 serums.
The Ministry of Health of the Government of the Canary Islands has communicated that, after receiving 6,700 doses of Janssen, it has begun to inoculate in different parts of the archipelago, like Andalusia, which inoculates its 26,150 doses.
The Basque Country has 6,850 single-dose injections for the 70 and 79-year-old group with mobility problems or who live in scattered areas.
The Ministry of Health of the Riojan Government allocates its first doses -after receiving a thousand- to people over 60 with mobility problems, who will be pricked at their homes or in health centers.
Spain exceeds ten million vaccinated, 21.4% of the population
The Health Service of the Principality of Asturias (SESPA) has begun with its first 3,150 vaccines, which it plans to administer in its entirety by the end of this week.
Vaccination has started with 150 doses at the Parque-Somió Health Center, in Gijón, and with 40 vials at the Central University Hospital of Asturias (HUCA), in Oviedo.
The Community of Madrid and Castilla-La Mancha, Castilla-La Mancha, the Balearic Islands and the Valencian Community begin the process tomorrow with Janssen, which will premiere in Aragon on Saturday.
The Madrid Primary Care professionals will begin tomorrow to administer these single doses to large immobilized dependents at home, while in Castilla-La Mancha it will inoculate its first 6,300 vials between this Friday and Saturday to as many people aged 70 and 79 years.
The 14,600 Janssen vaccines destined for the Valencian Community arrived at noon today and will be inoculated from tomorrow, a day earlier than in Aragon, where they plan to administer their first 4,100 single doses in five points in Zaragoza between 68 and 79 years.
In Cantabria, the Ministry of Health plans to start this process next week, in principle for people over 70 who cannot move from their homes.