The Canary Islands already have 61.1 percent of the population over 12 years of age vaccinated against covid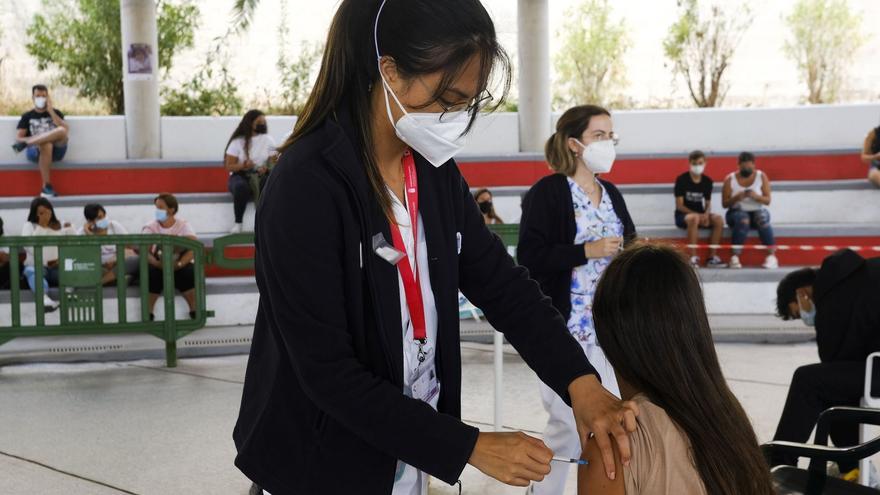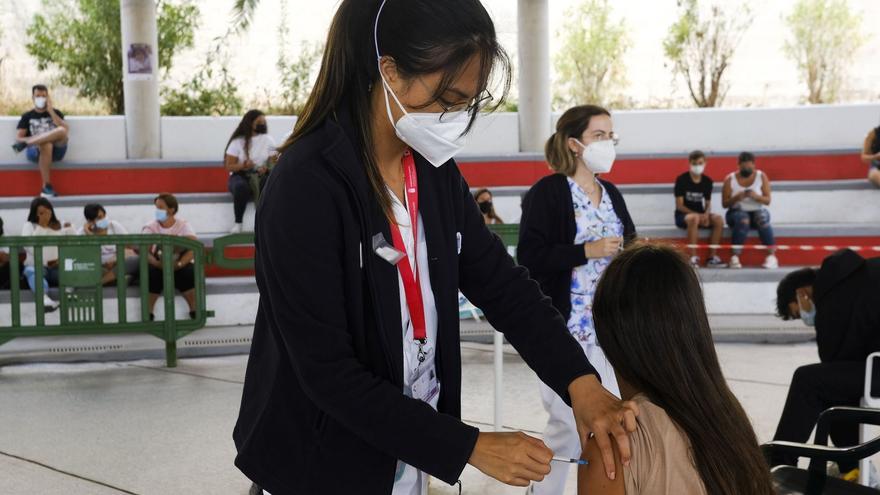 The Ministry of Health of the Government of the Canary Islands has reported this Saturday that 61.1 percent of the target population over 12 years of age in the Canary Islands has been vaccinated against covid.
In total, 2,528,968 doses of the covid-19 vaccine of the 2,737,530 received, which represents 92.38 percent, Health specifies in a statement.
In addition, until yesterday the immunization of 1,197,089 people who have already received the complete vaccination schedule against the coronavirus.
In the archipelago there are 1,491,034 people who have received, at least one dose of the vaccine, that is, the 76.04 percent of the target population, which has been increased by including the population over 12 years of age in the National Vaccination Strategy against covid-19.
The vaccination schedule is developed by the target population groups to which it is directed and by available vaccine destined for each age group according to the National Vaccination Strategy.
In this sense, the vaccination teams in each basic health zone are advancing with each population group as the previous one ends, prioritizing continuing with the maximum coverage of each age group, without the vaccination process being paralyzed on any island .
After immunization with two doses of groups 1 and 2 (those corresponding to residents and workers of social health centers and first-line health professionals), vaccination continues with the rest of the groups established following the criteria of vulnerability and exposure.
Group 4, that of large household dependents, is 99.57 percent immunized with the two doses.
As for group 5, made up of people over 66 years of age who do not reside in nursing homes, there are 287,910 people who have received both doses, that is, 99.09 percent.
Group 3 is already 100% with one dose and 99.99% with two doses; and group 6, made up of 55,000 people, which includes teachers, firefighters and policemen, 99.07 percent have at least one dose and 97.96 percent are immunized.
Vaccination coverage has also been completed with a dose of group 7, which includes the population under 60 years of age at risk of severe covid-19, since 12,420 people have been vaccinated, while 99, 97 percent of this group has received both doses.
On the other hand, 122,917 people between 60 and 65 years that make up group 8 have received a dose, which represents 80.70 percent of that group; while 54.50 percent already have immunization.
Regarding group 9, made up of people between 50 and 59 years old, 92.70 percent are already immunized.
The immunization of group 10, which includes people aged between 40 and 49, has also progressed so that 213,895 people, 66.42 percent have received both doses.
Regarding group 11, made up of people between 30 and 39 years old, 151,105 people, 54.36 percent have at least one dose of vaccine against COVID-19 and 34.60 are immunized.
For its part, group 12, made up of people aged between 20 and 29, has coverage with a dose of 47.03 percent, which means 118,396 vaccinated people.
Regarding group 13, made up of adolescents between 12 and 19 years old, there are 56,618 people who have received a dose of the vaccines, 31.49 percent of the target population of this age group.