The Canary Islands add two deaths and drop to 218 the new ones infected by Covid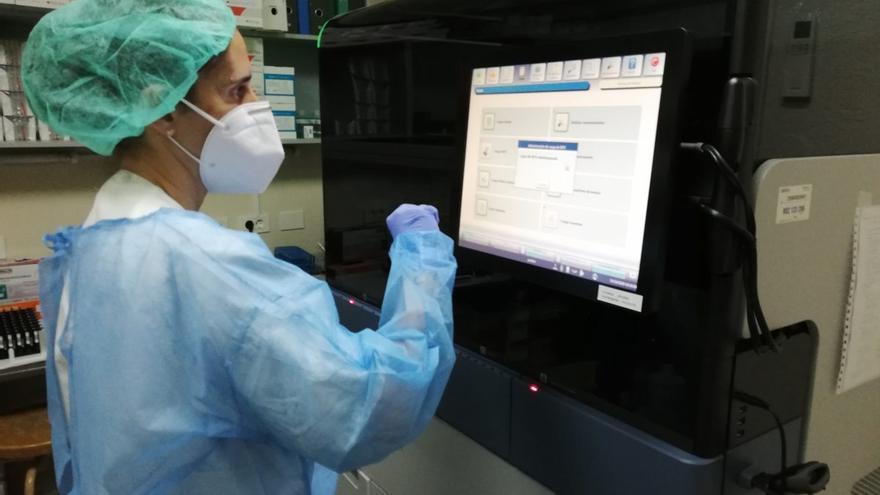 New cases of infections by coronavirus in the Canary Islands in the last 24 hours they continue without giving a break and they are once again above 200, although they experience a slight descent compared to the previous day.
The Ministry of Health of the Government of the Canary Islands, has notified this Thursday 218 new cases of Covid, 30 less than yesterday, Wednesday March 17, when they reached 248. In addition, the death of two men in Tenerife, both 75 years old and with previous pathologies. One of them is associated with a family outbreak. These two deaths bring human losses to 12 in the Archipelago in the last three days.
Tenerife It is once again at the forefront in the number of daily infections with 94 in a single day and a total of 18,611 accumulated cases and 2,164 epidemiologically active cases.
Gran Canaria, secondly, it has 18,191 accumulated cases, 87 more than the previous day and 1,605 active.
On the other hand, Fuerteventura continues to lead Lanzarote by counting 24 more affected by Covid, double that of the island of volcanoes. The island of Majorera has 1,895 accumulated cases and 232 active ones.
Lanzarote It has reported 12 more cases and its assets are 83. Since the beginning of the pandemic, it has accumulated 4,547.
La Palma it does not register new cases and remains in 444 accumulated cases and 21 active ones. El Hierro It also does not register new news and continues with 300 cases registered and its assets are at six. For its part, La Gomera adds a new case, so his accumulated are 223 and his assets are six.
The total accumulated cases in the Canary Islands is 44,211 with 4,117 assets, of which 71 are admitted to the ICU and 312 remain hospitalized.
The Accumulated Incidence at 7 days in the Canary Islands it is 67.85 cases per 100,000 inhabitants and at 14 days in the 129.89 cases per 100,000 inhabitants.
To date, a total of 923,498 have been made PCR tests in the Islands, of which 3,251 correspond to yesterday.