The Canary Islands add 325 new cases of coronavirus, 261 of them in Tenerife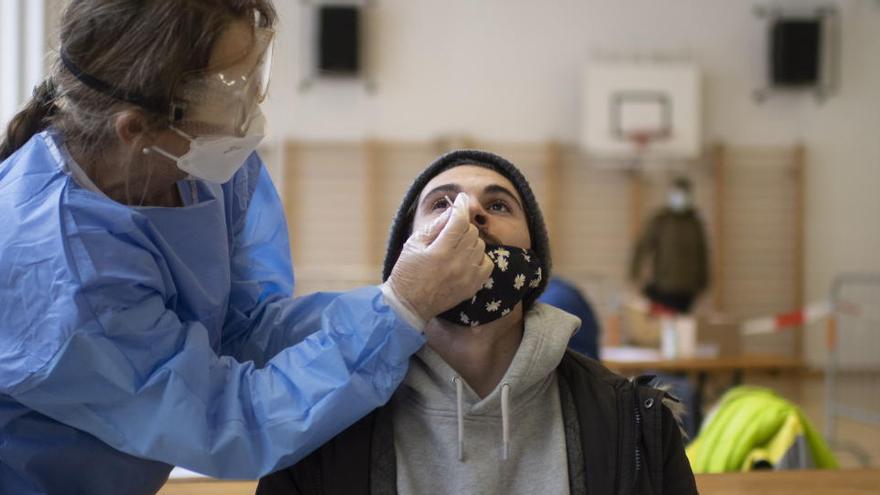 The Ministry of Health of the Government of the Canary Islands notifies today, Sunday December 13, provisionally 325 new cases of Covid-19 coronavirus, almost double that of yesterday (165). He total accumulated cases in the Canary Islands is 23,428. In the last 24 hours there is no regret for any death by coronavirus in the Archipelago.
By islands, Tenerife Today there are 261 cases with a total of 10,802 accumulated cases. Gran Canaria It has 9,764 accumulated cases, 31 more than the previous day. Lanzarote adds six new cases with 1,474 accumulated. Fuerteventura registers a new case and has 942 accumulated. La Palma it adds 24 new cases and its accumulated stand at 246. La Gomera registers two new cases, standing at 131 accumulated. For its part, El Hierro without new cases, it maintains its accumulated at 69.
The Ministry of Health recalls that these data are provisional because, as indicated, the Coordinating Center for Alerts and Emergencies does not receive epidemiological information from the Autonomous Communities on weekends and holidays, so there will be no communication of complete data and the Grafcan website will not be updated on those days, but provisional data that will be reviewed and consolidated according to the protocols. The daily update will be active again on Monday, December 14.
Outbreak on La Palma
Health reports that yesterday it was notified an outbreak of Covid-19 on the island of La Palma related to the UD Fuencaliente soccer team, with 24 people affected. In relation to this outbreak, initially it was indicated that there were 20 positive cases, although the results of the tests carried out during the afternoon of yesterday confirmed another four affected.
In accordance with the established health protocols, all positive cases are already in isolation and During this Sunday morning, tests were carried out on all traced close contacts, with a total of 488 samples takens, waiting for results.
Santa Rita Residence
Regarding the socio-sanitary outbreak already reported in the Santa Rita residence for the elderly, in Puerto de la Cruz, Health reports that this week new screenings will be carried out at the center. These will begin tomorrow, Monday in the unaffected areas and will continue in subsequent days with a new screening of workers and in the downtown areas affected by the outbreak, following the deadlines set forth in the health protocols. This center is operated by the Hospital Universitario de La Candelaria for the adoption of appropriate measures to guarantee health care and care for residents.