The Canary Islands add 245 cases of Covid and two deaths this Tuesday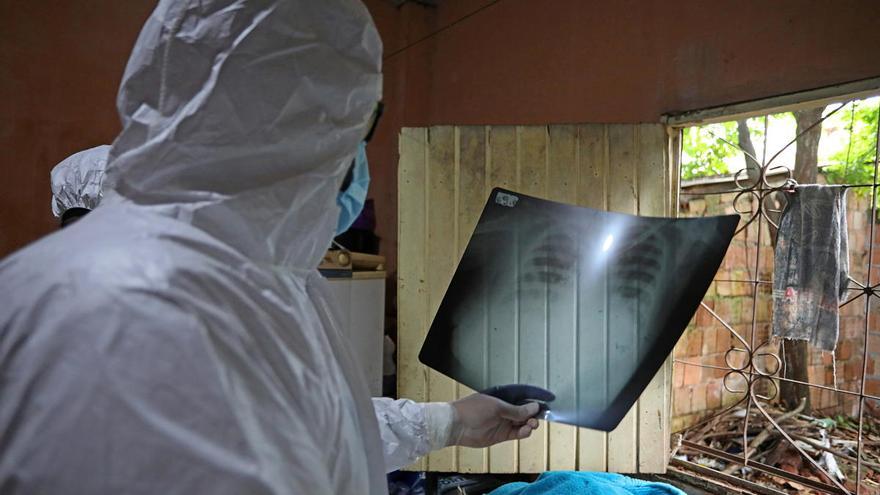 Canarias has registered 245 infections of covid-19 and two new deaths in the last 24 hours, as well as 310 medical discharges, according to data from the Ministry of Health. In total, since the beginning of the pandemic, 29,850 infections and 450 deaths have been registered in the Islands, while 21,793 people have been discharged.
The active cases There are 7,607, of which there are 5,101 in Tenerife, 1,858 in Gran Canaria, 397 in Lanzarote, 180 in Fuerteventura, 32 in La Palma, 21 in El Hierro and 18 in La Gomera.
The admitted patients In intensive care units there are 59, one more than on Monday, and those hospitalized in the ward total 325, two more.
The cumulative incidence of cases in the last 14 days for every 100,000 inhabitants it stands at 150.8.
Lanzarote, with 297.5 cases, and El Hierro, with 291.8, are the most affected islands according to this indicator, in which Tenerife stands at 147.6, Fuerteventura at 147.2, Gran Canaria at 137.6, La Gomera at 97.7 and La Palma at 52.
In the incidence of cases in the last seven days, The Canary Islands rose to 79.2, again with Lanzarote as the most affected island with 212.8, when in the second wave its maximum was 180.6 on September 3.
Fuerteventura has a seven-day incidence of 111.2 cases (also above its maximum in the second wave), El Hierro 91.2 cases, Gran Canaria 76, Tenerife 61.7, La Gomera 37.2 and La Palma 25 ,4.