The canary Agoney sweeps Your Face Sounds to Me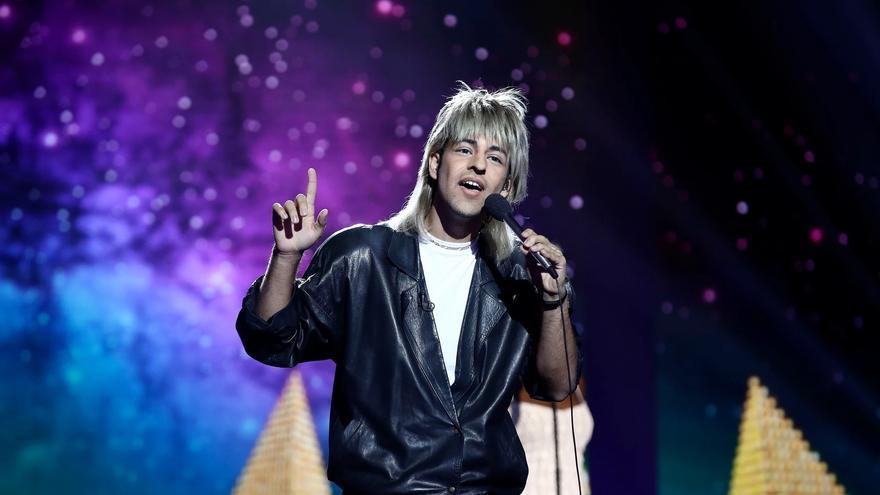 The ninth season of 'Your face is familiar to me' is keeping pace, equality and quality on top with amazing performances from our contestants. In the previous gala, a powerful Nia Correia took the victory with his wonderful imitation of Lil Nas X. Now he is his compatriot, the Tenerife Agoney the one who rises with victory. The Canarian artist convinced the jury and the public of the talent of Antena 3 after embroidering his imitation of Limahl with 'Neverending story', the title track of the OST of the film 'The endless story'.
The singer has surpassed all his teammates in the table with 22 points thanks to the twelve points by the public, ahead of Maria Peláe and Lydia bosch.
The winner of the last gala, Nia, has once again shown that she is one of the candidates to win the talent show. The contestant has put all her heart and soul into her interpretation of Buika's 'My girl Lola'.
The Gran Canaria starred in one of the anecdotes of the night. Despite having won the previous program, the jury's score was not as expected. The contestant, always smiling, has taken it well.
The one who has not sat so well has been the public. The set has stood up to boo the jurors and show their discontent by shouting "Tongo, tongo!".
The judges have addressed them to try to calm the spirits, always with the humor that characterizes them so much and the hallmark of the program: "The public is always sovereign", Carlos Latre has commented trying to end the boos.
After these brilliant performances, it is time to vote. The jury has placed Lydia bosch as his favorite but the public, always sovereign, has passed sentence. Thanks to its twelve points, Agoney has come back to win the third gala of 'Your face sounds to me'.
The Canarian artist donates the 3000 euros of the prize to the Spanish Association Against Cancer (AECC), an organization that works to educate in health, support and accompany sick people and their families, in addition to financing research projects that allow a better diagnosis and treatment of cancer.
These will be the performances of the next gala of 'Your face sounds like 9':
David Fernández will be Torrebruno. The Morancos will get on the cloner to be Frank Sinatra and Bono. Loles León will transform into Gary Low. Eva Soriano will get into Rosalía's skin. Nia will be challenged to be Pussycat dolls. Rasel will become Tom Jones. Lydia will clone herself into Bebe. María Pelaé will perform with Pastora Soler thanks to the 'Original and Copy' box. And Agoney, winner of this third gala, will be Frankie Valli.