The Canarian writer Alexis Ravelo, winner of the 2021 Café de Gijón novel award for "The lent names"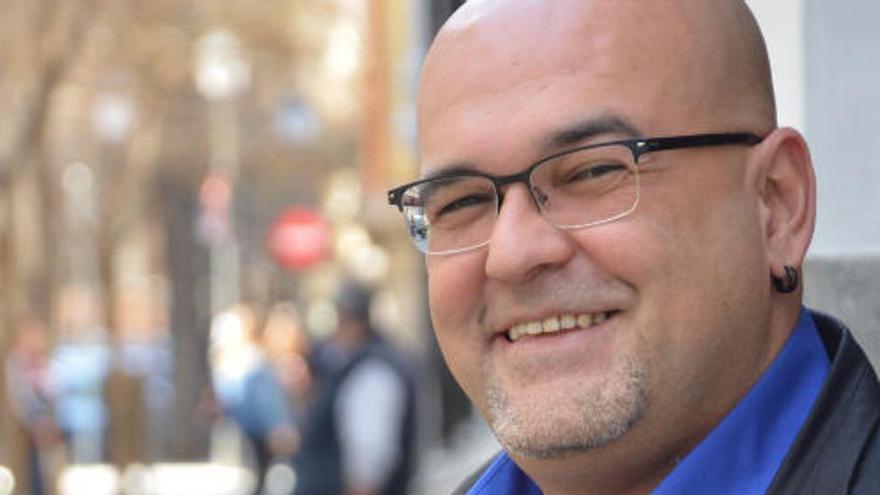 The Canarian writer Alexis Ravelo has obtained today the Novel Café de Gijón 2021 award for his novel "Borrowed names", according to the jury's decision made public today in Madrid.
The winning work, which will be published by the Siruela publishing house in January 2022, is a "very well structured psychological thriller that uses an omniscient narrator to address such important background issues as identity, forgiveness, redemption, evolution and the truth ", according to the jury's assessment.
The Novela Café Gijón award, instituted in 1949, is organized by the Gijón City Council and is endowed with 20,000 euros.
Specifically, as the jury has advanced, "The lent names" has a political-social plot and is led by a translator who hides a terrorist past and a former commissioner who has tracked her down for years.
The novel, "very well structured", qualifies the assessment, uses an omniscient narrator to address such important background issues as "identity, forgiveness, redemption, evolution and truth."
Likewise, this edition has awarded as novel finalist for "The lives of Elena" by the author and editor María Fasce.
Just arrived from Las Palmas de Gran Canaria, after catching a plane last night, Ravelo has assured that it is a "very special" award to which he has been presented three times; and it makes him "very happy" to have achieved it with this novel that he has been writing since 2013 and with which he comes to "settle an account" with violence.
"I have been writing novels about violence for years," he said, "and I had yet to write about the effects on people and reflect on something that we lack, compassion and being able to get on the other's side and see the rival as a person and be able to solve the problems. problems".
In this sense, the canary has recognized that it has taken almost eight years to write it because it is a book where there is "a lot of reflection", but also a plot that has been changing because the "reality was changing" and the topics that interested him they were changing.
"Over time in this country things have been happening that worry me, such as the difficulty of dialogue, the difficulty of establishing a dialogue that does not take the other as an enemy, the objectification of the opposite. agreement, and in that dialogue we risk coexistence. This novel has ended up making a proposal for a way out of the possibility of dialogue, "he added.
Regarding the use of violence in this genre of novels, Ravelo has said that he always tries to make it appear "as little as possible", but that when it does, it is "in its sordid rawness".
For her part, the mayor of Gijón, Ana Gónzalez, has expressed that this literary award has become a "reference" that for this city is a "sentimental rite".
"We continue to believe that it is an excellent initiative that we will continue to support with enthusiasm," he concluded.
The winner of the last edition was Antonio Fontana and his work "Up to here we have come".