The Canarian seismic network captures an earthquake of magnitude 8.2 in Alaska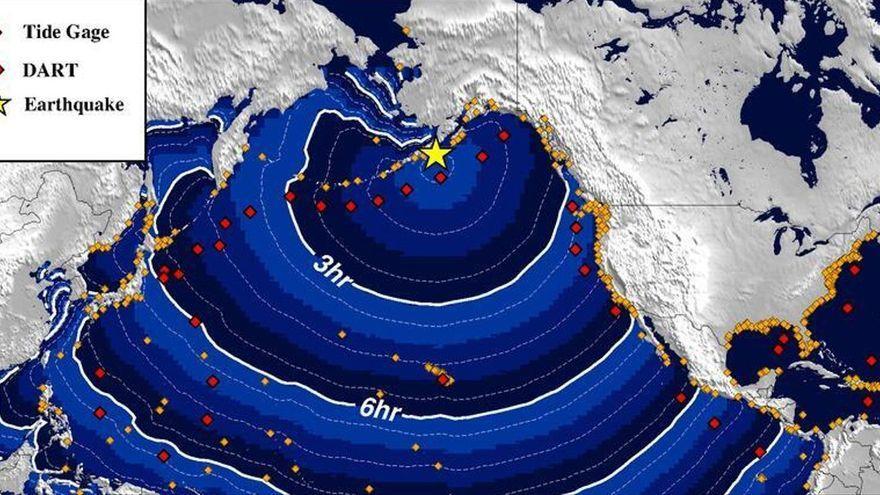 The seismic network managed by the Instituto Volcanológico de Canarias (Involcan) has registered a strong earthquake of magnitude 8.2 occurred at 07:15 hours this Thursday (Canary time) in the south coast of Alaska (United States), about 790 kilometers from the capital, Anchorage.
The earthquake occurred in a sparsely populated area and fortunately so far no news of victims, Involcan has informed, which also indicates that due to its magnitude and its mechanism a tsunami alert throughout the Pacific Ocean.
This earthquake is located along the well-known Pacific Ring of Fire, and precisely in the collision zone between the Pacific and North American tectonic plates.
In this same region, on March 27, 1964, one of the strongest earthquakes ever recorded took place with a magnitude of 9.2.
This earthquake, Involcan continues, caused 60 victims and significant damage in several cities in AlaskaIn addition to generating "a terrible tsunami" that caused another 130 deaths in Alaska and other US states as well, as well as major damage in Hawaii and Japan.