The Canarian Parliament asks for transparent masks for administration people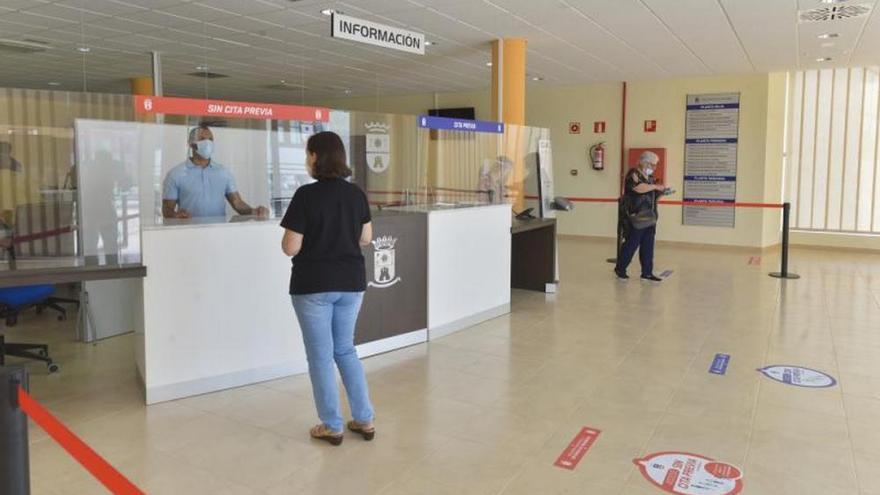 The Canary Islands Parliament has unanimously approved a non-law proposal (PNL) of the Popular Party to urge the Canarian Government to guarantee the use of transparent masks approved for the whole staff of the Canary Islands public administrations and dependent organizations that work with the public
Deputy Miguel Angel Ponce, in charge of defending NLP, indicated that as long as there is no vaccine, the mask will be "one of the best drugs against covid", but he pointed out that is creating a problem for the hearing impaired.
For this reason, he pointed out that this proposal seeks to find formulas that eliminate this barrier until the mandatory nature of the mask is "forgotten"; However, as a healthcare professional, he warned that the use of the mask will continue throughout 2021.
The popular deputy emphasized that these masks with transparent window must be approved and have health certification, and added that the Ministry of Health is already beginning to assess the approval of some models.
Congressman Jesús Ramos Chinea, from ASG, supported the NLP by understanding that it is a "correct" measure and proposed the possibility that this type of mask can be manufactured in the Canary Islands. Francisco Déniz spoke in the same sense (If we can), who recalled that the Government will allocate more than one million euros in 2021 to the manufacture of medical supplies, including masks.
The deputy of NC Sandra Domínguez also supported the proposal because it is a proposal that will affect many people, since there are about 30,000 deaf people in the Canary Islands. Meanwhile, the deputy Pedro Sosa (PSOE) expressed his wish that transparent masks can be approved as soon as possible so that they are safe.
For the Mixed Group, Ricardo Fernández de la Puente (Cs) supported the initiative because using masks is "necessary and fundamental" to round the curve, and also because "you have to think about the difficulties that people with hearing problems have."
Finally, José Alberto Díaz Estébanez (CC-PNC) welcomed the proposal because it serves to shorten the "eternal gap" suffered by deaf people and because, in addition, it has an "exemplary" value on the part of the public Administration.