The Canarian Government paid its suppliers in half the term required since January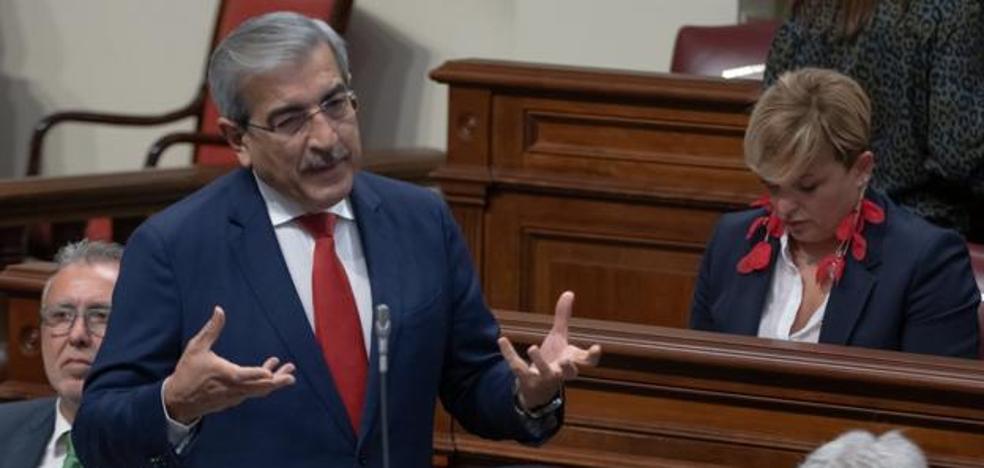 The Government of the Canary Islands paid its suppliers an average of 1
5.7 days during the first half of 2022which gives continuity to the scrupulous compliance of the Executive with its obligations to third parties since the mandate began, in July 2019, assures the Ministry of Finance.
The Canarian Vice President and Minister of Finance, Budgets and European Affairs, Román Rodríguez, highlights in a statement "the diligence of the different regional departments and management centers in managing the responsibility of paying their bills in a timely manner."
"Especially in circumstances like the current ones, with
runaway inflation which has also conditioned the prices that the Administration pays for its supplies and services», which is why it urges them to maintain compliance with a legal requirement that, in turn, favors economic activity, it says in a statement.
Rodríguez reiterates the importance for the Canarian productive fabric that the autonomous administration fulfills its obligations, "not in vain are we the main economic actor in the Archipelago, with
10,000 million euros of average expenditure per year.
"With these data it will be perfectly understood how important it is for the Canarian economy that the Government is up to date with payments and does not generate cash tensions in our SMEs, self-employed workers and companies, which are already having a hard time due to the escalation of prices. », indicates the vice president.
I agree with you
data from the General Intervention of the Autonomous Community, The Executive paid during the month of June in 17.8 days, while in the previous five months this term was never exceeded; in fact, in January 14.2 days were recorded; in February; 15.2; in March, 14.5; in April, 16, and in May, 17.1.
Taking the entirety of the mandate -of which 36 months were completed in June-, it was only in three months that the so-called Average Payment Period (PMP) could not be complied with.
The PMP constitutes a particularly important concept in the accounting of public administrations, not only for its own purpose, but also because it is one of the criteria whose compliance is required in the
Budget Stability Lawunder penalty of applying corrective measures by the State, is indicated in the note.
This is the only fiscal rule that has not been suspended in the years 2020, 2021 and 2022.