«The Canarian fans are looking forward to a team from here putting up a fight»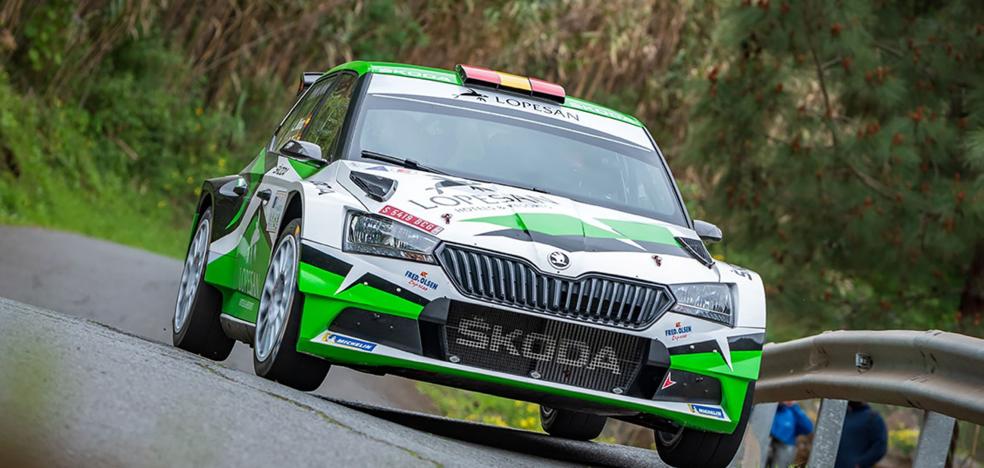 motoring
Despite having missed few editions of this rally, Luis Monzón and José Carlos Déniz have the same enthusiasm as in the first and also the ambition
Less than six months after its last edition,
the Canary Islands Rally will once again fill the roads of Gran Canaria with fans this coming weekend. Those from Škoda Canarias have taken advantage of the two months ahead to continue working on the Fabia Rally2 Evo in order to stand up to the many international teams registered.
The 2022 season reaches its zenith with the dispute from this Thursday May 12 and until Saturday May 14 of the 46th edition of the Rally Islas Canarias. In addition to being the second round of the Canarian Asphalt Rallies Championship, it is the fact that it is part of the FIA ​​European Rally Championship calendar which makes it the queen event and a real claim for the Canarian teams, which
can be measured against some of the international teams most important in Europe.
A well-founded illusion and ambition, because apart from the sensations obtained in the last Rally Villa de Santa Brígida where they stayed 3.5 seconds from victory, the Škoda Canarias team have taken advantage of these almost two months of parenthesis to continue polishing the Fabia Rally2 Evo. Monzón believes he has taken another step forward in the last tests organized by his team a few days ago.
"Every time we are happier with the car and with the help of Škoda Motorsport. Working more and more on the suspensions and on the engine maps, we think we have found a
settings that allows me to drive exactly how I want.
The latest tests have been very promising and I have to admit that it has been a new injection of encouragement to all the components of the team, "explained the satauteño, who predicts a close fight between a good number of teams.
Another important change for the Rally Islas Canarias is going to be
the use of Pirelli tires on the Škoda Fabia Rally2 Evo that Monzón tested in those same tests and that he believes can help to be more consistent as the kilometers go by.
«We had a very good feeling as soon as we assembled them. They are state-of-the-art tires and we know that they work very well here, so
can be crucial in a rally like this in which the management of this component can end up being decisive", he explained.
«Without Alexey Lukyanuk the differences can be short between the top teams and any factor can tip the balance. Hopefully it will be on our side and we can bring joy to Škoda and all the Canarian fans who are hoping that a team from here will put up a fight against the international teams. For them and for my team, which is leaving its soul to be faster and faster", added the double Spanish rally champion.