The Canarian expedition that traveled to the Ukrainian border arrived with humanitarian aid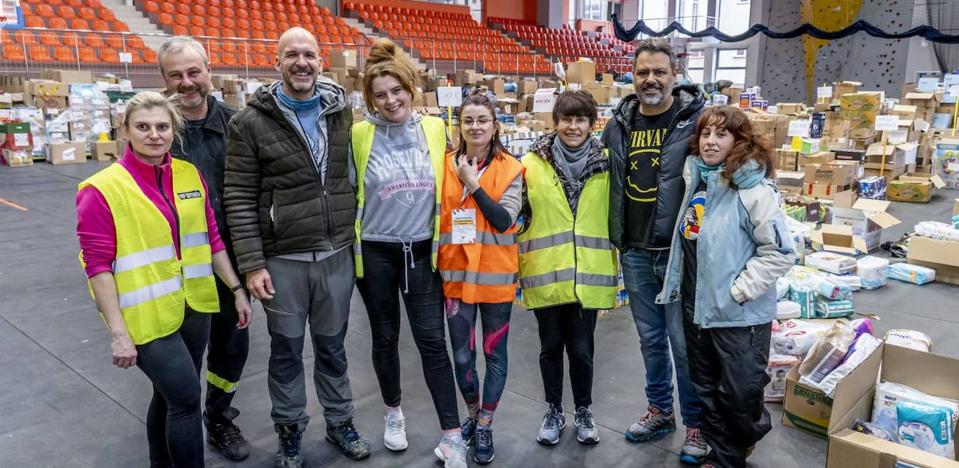 The volunteers are at the international humanitarian aid center in the city of Przemysl and on their return they will bring about 10 refugees to the Canary Islands
From
'Canary Islands to Poland' the
expedition launched by three canaries (José Carlos Hernández, Francisco Torres and Arnán Armas) and an Andalusian (Inmaculada Gómez) who left Gran Canaria last Monday with two vans loaded with medical supplies, food and clothing and with the intention of returning with the vehicles full of Ukrainians, arrived this morning at its destination in the border area between
Poland and
Ukrainewhere all the belongings have been unloaded and delivered.
All the medical material was delivered to the site created by the City Council for humanitarian aid, in the Polish city of
Ustrzyki Dolnewhile packages of food and clothing were delivered to centers authorized by
Red Cross in a town near the border city of Lodyna and in the International Center for Humanitarian Aid in the city of Prezemysl.
In the next few hours, the expedition will
with the collaboration of an NGO (who has been working hand in hand with the refugees since the Russian invasion) to provide them with the names of the 10 refugees who will set off for the Canary Islands with them.
The initial intention is that
10 refugees arrive in the Canary Islandsalthough they are clear that if for any reason they want to stay on the road (because they have relatives, family or for another justified reason) they will not have any problem moving them anyway.
Last week, this group of adventurers stated that once they reach the Island, they will go to the municipality of Telde to deal with the
Department of Social Affairs the help offered before embarking on the trip, and create a meeting point from there. In addition, they hope that, institutionally, the different families that have offered to take in the exiles will be assigned to the refugees.