The Canarian 'Edith Piaf' - The Province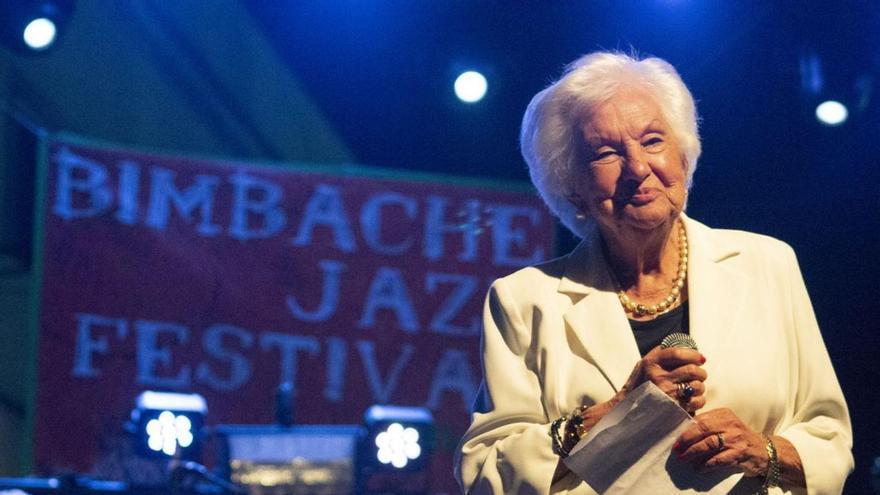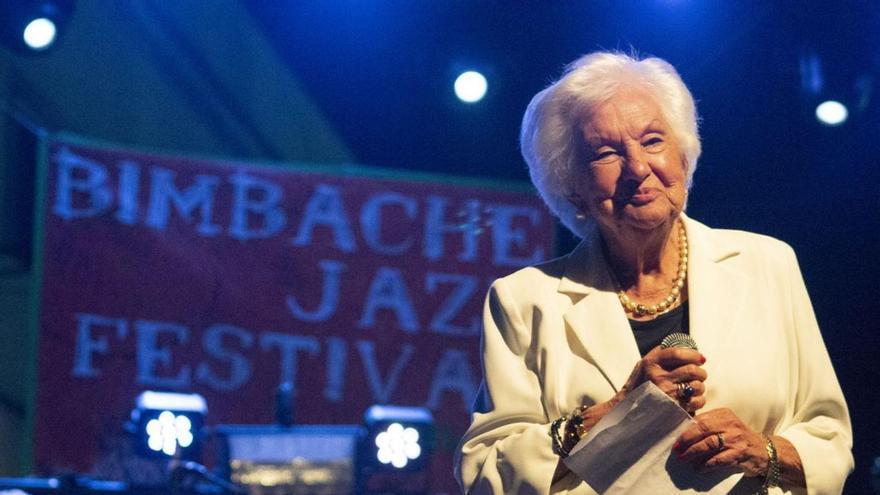 The entire Canarian society yesterday showed its regret for the death of María Mérida. Singers, musicians or writers highlighted the work carried out by the Valverde singer promoting the folklore of the Islands internationally to the point that the New York Times placed her among the four best voices in the world and Le Figaro as Edith Piaf canary In her more than 80-year career, María Mérida shared the stage, among others, with Alfredo Kraus, Plácido Domingo and Monserrat Caballé.
Mary Sanchez
Singer
«Nobody in the Canary Islands has sung our popular music as well as she»
Mary Sánchez has represented, together with María Mérida, the Canarian song better than anyone. That is why his words were especially relevant yesterday. "I'm sorry with all my soul because I loved her very much," he says. "They told me that it was very bad and asked me to go to be with her, I told her that after these dates, but I did not think that everything would happen so quickly," he adds. The singer remembers her as "a great woman who sang like no one else in the Canary Islands." And that, on stage, he carried on with great ease "without any problem." Sánchez also highlights that "he had sacrificed a lot and, like me, he has also traveled continuously, leaving his family behind." The singer recalls that "the last time I was performing with her it was very nice because we met in Las Arenas after the whole grove of trees burned in the Tamadaba pine forest. "First she sang and then I sang, and then together we performed Tamadaba." The artist emphasizes that "I couldn't sing because I hadn't done it for seven years, but then I got encouraged. It was wonderful." And that «she respected me and I respected her. A great value is leaving the eight islands ».
Maria Jesus Alvarado
Writer and filmmaker
"He has had a full life both artistically and personally"
María Jesús Alvarado emphasizes that "she was a friend since I made her documentary María Mérida, until my voice dies, which premiered on June 5, the same day she turned 95, in Tenerife." The writer and filmmaker emphasizes that "while the documentary was being made, I had the opportunity to meet her, to speak with her on a personal level and admire her more as an artist." From her point of view «she was a woman who, despite her discretion, has traveled all over the world to where she has taken the name of the Canary Islands, and has been greatly admired by her colleagues in the world of music as someone very special with a very imposing and special voice ». But she emphasizes, above all, that as a person "she was a great simple, humble, very loving and generous woman with everyone. But you have to think that he has had a long and very full artistic and personal life that leaves behind a very good legacy ».
Luis Morera
Singer
"He had very serious tessitura that were difficult to find in a woman"
Luis Morera highlights from María Mérida that "she is a reference of our land", so this news has been "a very painful surprise because I did not expect such a vital person to leave that, despite her years, she remained so alive and so vivacious. However, a few months ago, he had recorded his new album with other participants. I didn't know it was so bad. For the singer from La Palma, María Mérida "is a pedestal of popular music, which he took all over the world with tremendous experiences," so he "leaves a huge void." And he adds that "we knew and admired each other a lot. She was very hearty and affectionate "and represented a type of singer" with a lot of love for the earth and expressiveness since her vocal sound was very different from the rest because she had very low tessitura that were very difficult to find in a woman. " In her opinion, she "played a lot with those bass that gave her that very particular reference in a woman who showed an enormous love for popular music."
Olga Cerpa
Singer
"He had a wonderful contralto voice and impeccable stage elegance"
According to Olga Cerpa "an iconic woman dies in the music of the Canary Islands because she was a pioneer in many things, in going outside the national territory with the anthology productions made by the mythical producer Tamayo with his wonderful contralto voice", but she was also a very generous and familiar woman. «I remember when we went to Madrid, which was where I met her, and that she lived close to us and invited us to her home where she gave us a very warm welcome. He had an excellent memory and at the age of 95 he remembered perfectly every detail. And a lot of scenic elegance, and I will always remember her with great affection, "adds the singer.
Domingo Rodriguez
Timplist
"He managed to give an even greater dimension to Canarian music in the world"
The timplist Domingo Rodríguez El colorao maintains that María Mérida "gave a dimension to universal Canarian music." The timplist remembers how in 1988 he joined the cast of the Anthology of the Zarzuela directed by the late José Tamayo and "with his songs he contributed to the Canary Islands in Madrid." Rodríguez emphasizes that she connected very well with the Majorero timplist Casimiro Camacho and Canarias "has raised her to an incredible position without losing her essence or her roots." The two shared many stages "like a show at the Candelaria theater about Canarian composers."
Juan Marquez
Deputy Minister of Culture
«A legend who took the music of the Islands around the world»
The Deputy Minister of Culture of the Government, Juan Márquez, remembered it as "a legend that" took the Islands all over the world.
Augusto Hidalgo
Mayor of Las Palmas de GC
«One of the great voices in the history of Canarian folklore is leaving»
The mayor of Las Palmas de GC, Augusto Hidalgo pointed out that "one of the great voices of Canarian folklore is leaving."